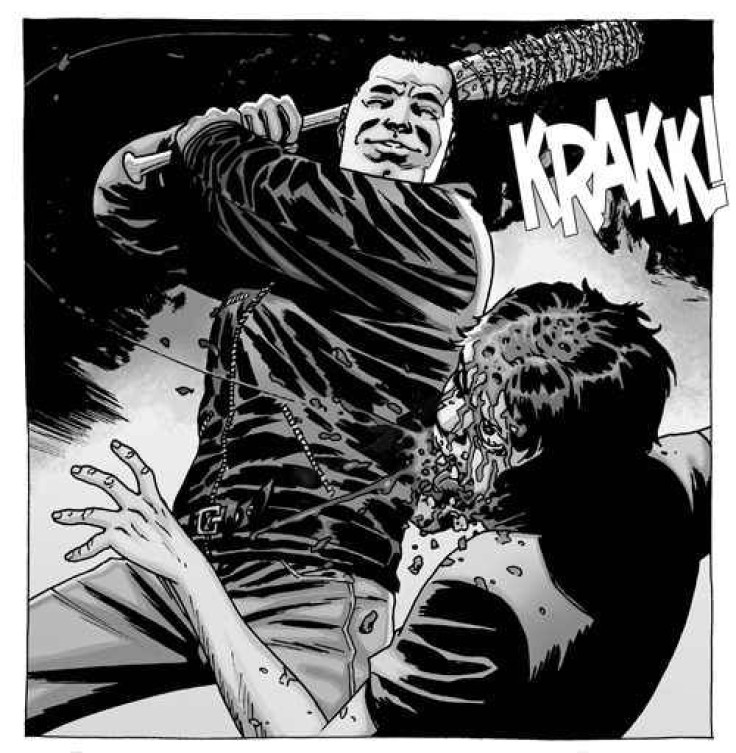 Has The Walking Dead TV series finally found its Negan? Fans have been waiting for the brutal and deadly villain to appear on the show for quite some time now. Looks like their patience is about to pay off. Earlier this week, actor Garret Dillahunt (Deadwood, Justified, Raising Hope) posted a tweet which hints at the possibility of him being cast as Negan.
Reading material for the day: @TheWalkingDead Just cause. pic.twitter.com/AIvktnk3XX

— Garret Dillahunt (@garretdillahunt) November 2, 2015
Incidentally, The Walking Dead cast members Alanna Masterson and John Carroll Lynch started following Garret Dillahunt on Twitter, as did showrunner Scott M Gimple, "who only follows 301 people on the social networking website", reports MovieWeb.
While no official announcement or confirmation has been made about the Negan casting yet, the latest developments definitely tease Dillahunt's casting as the villain. Negan is rumoured to appear in The Walking Dead season 6 finale -- so the timing of the casting (if true) also matches perfectly. In an earlier interview, while analysing The Walking Dead comic book issues, ComicBook.com stated that the show was perfectly on pace to "introduce Negan in the season 6 finale".
Negan is the leader of a group of over 50 survivors in Washington, DC called the Saviors. He is described as being brutal, foul-mouthed, and with an odd sense of humour. He also carries a baseball bat wrapped in barbed wire he named Lucille. In the comics, it is Negan who kills Glenn. The Walking Dead season 6 airs on Sundays at 9pm ET on AMC.