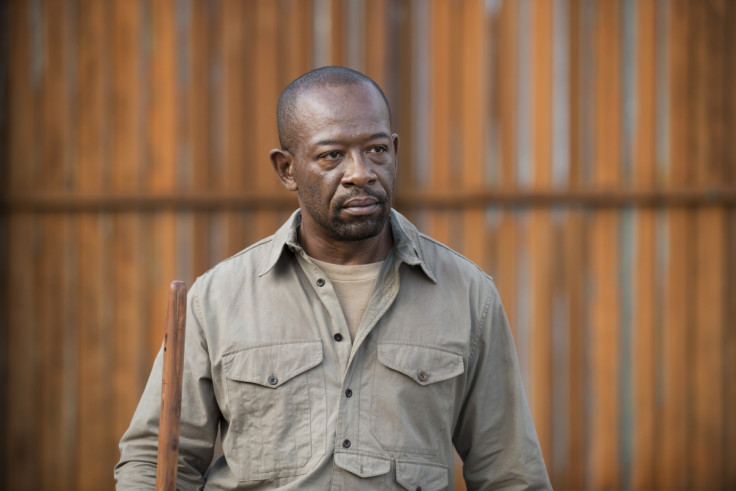 The Walking Dead fans who are expecting to find some closure in the upcoming episode, post last week's major shocker, might have to wait a little longer.
Warning: The Walking Dead season 6 spoilers ahead

Most fans and viewers are not ready to believe that Glenn was killed by the walkers in last week's episode 3 titled Thank You. Several fan theories suggest that the character has survived. Well, any clarity on this matter will have to wait as this week's special 90-minute episode titled Here's Not Here, will focus more on Morgan and his backstory.
According to Spoiler TV, Here's Not Here will be very different from the first three episodes of the season. "First, it's a 'now/then' episode, with lots of flashback of Morgan. The pace is also very different and the setting is totally new. The episode is definitely less action packed but it doesn't mean it won't be an intense episode, it is definitely intense but more in a emotional way," states the website report. We will get to know who the Cheesemaker is and how he met and trained Morgan in the art of peace.
The official synopsis for episode 4 states: "A new face and setting are introduced. With all that's gone on in the apocalypse, can people be trusted?"
Meanwhile, The Spoiling Dead Fans Facebook page has posted a partial description of the upcoming episode. Here's how the opening scene of Here's Not Here plays out:
The 90-minute fourth episode of season 6 of The Walking Dead, airs this Sunday, 1 November at 9pm ET on AMC. Click here to watch it online via live stream.
The first trailers of upcoming AMC shows - The Preacher and Into the Badlands will also premiere during this week's episode of TWD season 6.