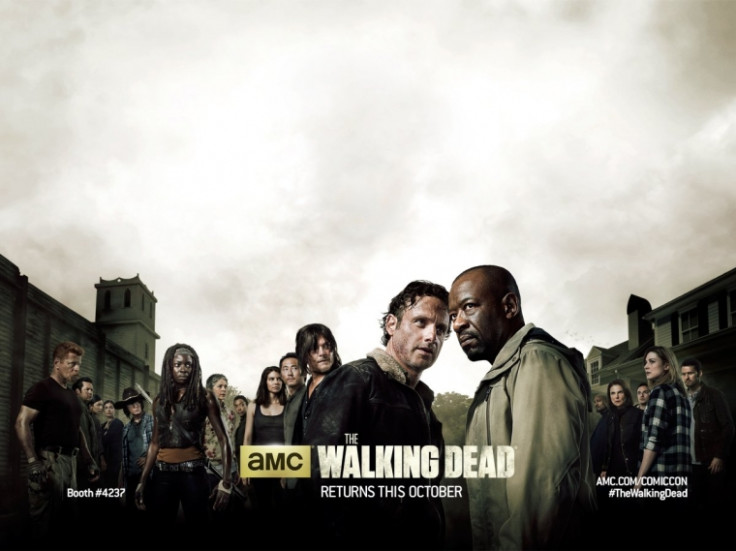 The Walking Dead fans should brace themselves for some exciting updates and revelations coming their way.
It looks like the release date for the first trailer of The Walking Dead season 6 is out. As per reports, the cast and crew might reveal the first look along with a premiere date for the next season - on 10 July, during The Walking Dead panel at the San Diego Comic-Con.
"[TWD] is staging its Season 6 panel at 12 pm PDT (3 pm for East Coasters) in Hall H. That is traditionally when they debut the big first trailer with enticing footage from the first five or six episodes. That may also be when we get confirmation on the official premiere date. There's no saying they will definitely do that this year, but don't be surprised if the trailer includes the premiere date at the end," states The Moviefone Blog.
While the first poster for TWD's next season confirms that the show is returning to AMC in October 2015 - fans and viewers strongly believe that the season 6 premiere date is 11 October.
Meanwhile, Spoiling Dead recently posted a leaked description of a key season 6 scene which hints at the death of, or serious injury to, Abraham (Michael Cudlitz).
Check out a summarised version of the scene description below: [Warning: Potential Spoilers Ahead]
End of the road for Abraham? Or some serious injury? We'll just have to wait and find out.