The Walking Dead season 5 finale was intense, explosive and bloody – as fans expected.
And while the finale seemed to set up an imminent battle between the Wolves and the residents of Alexandria, showrunner Scott M Gimple revealed that those letter "W" loving lunatics may not be the biggest problem facing Rick Grimes and Co. in the next season.
On Sunday night's Talking Dead, host Chris Hardwick read a note from Gimple that teased what was to come in season 6. (via Entertainment Weekly)
"For a good while now, humans have been the bigger threat. At the start of our next season, that will change," Gimple wrote.
"I've said before the show reinvents itself every eight episodes and we're doing it again, friendos. Now that these characters know that they have what it takes to survive, what are they going to do with that power? How will they choose to live? Beyond answering those questions, we're currently putting into motion some of our most ambitious stuff yet and things are going to get very big, loud and scary."
The talk show guests included Lennie James (Morgan) who spoke about what fans can expect when TWD returns to AMC for season 6.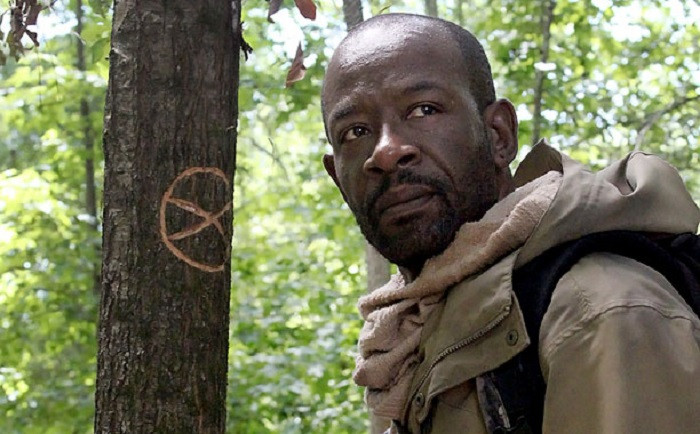 James teased Morgan's fate in the next season by saying that he will return, but with a "not-sure-for-how-long" kind of vibe.
"I'm allowed to say that I'll be there for one episode at least," he revealed.
The Walking Dead season 6 will premiere in October 2015.