The Walking Dead season 7 return date: Will Carl die in Negan death scene?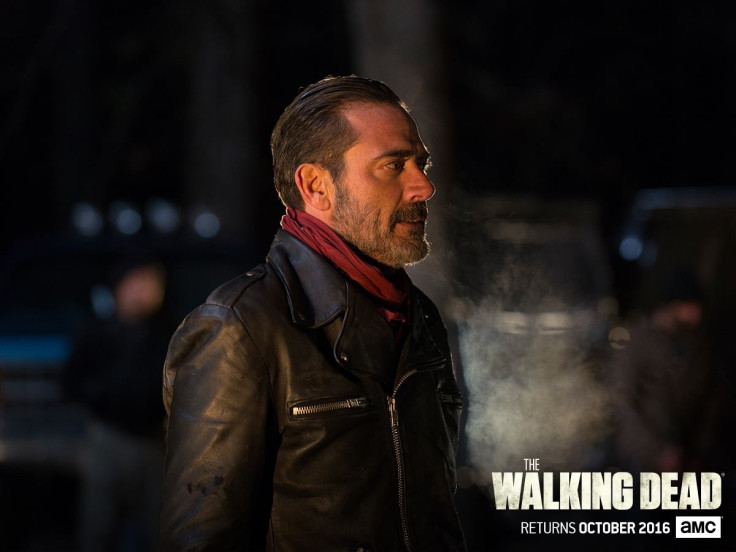 The Walking Dead season 7 is still months away from its premiere but Negan's possible victim speculation has kept fans busy. The intermittent teases by the show's cast and crew are only heightening the suspense as the season 6 finale death scene sinks in among fans.
Robert Kirkman recently appeared on Talking Dead host Chris Hardwick's other TV show @midnight and revealed the real victim whose head was crushed by the notorious Savior leader. "On the next exciting episode of The Walking Dead, we find out how mad fans are when they learn Negan killed Carl in the Season 6 cliffhanger." (Via Movie Pilot)
However, fans of the show creator know that he is a genius when comes to troll and tease show lovers. Hence, many TWD viewers reacted negatively to his comments.
But based on his previous tease about Rick Grimes's melancholic future, chances are high that he will suffer a major blow if his son was brutally assaulted right before his eyes.
The ruthless Savior leader identified Rick as the man behind his group's casualty and now he wants to settle the score by bending the Alexandria safe zone leader. And what better way to psychologically demoralise him? Killing his beloved son might be the most fitting way to avenge the death of his group members.
Meanwhile, Spoiling Dead Fans, a Facebook fan page for the zombie thriller, has released another set of pictures claiming that Daryl may not be the one at the other end Negan's baseball bat Lucille.
The group released several onset images revealing a chase sequence which they claim features the crossbow-wielding warrior and Savior members. "Rumour is that more Sanctuary filming took place with Daryl, Dwight, Negan, and other Saviors," the fan page writes on its post. "Daryl was filming again and rumored to make an escape attempt. However, at this time if there was an escape attempt we don't believe he was successful," the post adds.
TWD season 7 will premiere in October on AMC.
© Copyright IBTimes 2023. All rights reserved.