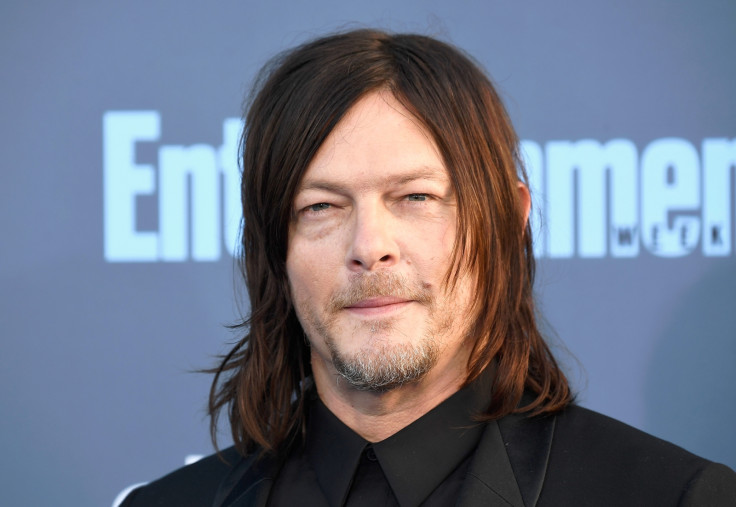 Daryl Dixon fans were left disappointed after The Walking Dead season 7 offered only a little of his heroism, considering he is one of the strongest characters of the AMC zombie series. However, Norman Reedus has promised that season 8 won't disappoint as his character will go rogue.
"You know, some of us are going rogue a little bit — like myself. There are a couple of some rogue moments in there," he told Entertainment Weekly. In the seventh season, Daryl was taken prisoner by Negan after Glenn's gory murder.
However, he escaped from the deadly clutches of the Savior gang and reunited with Rick Grimes and the rest of the Alexandrans. After the prison break incident, Daryl never had a strong plot point. Due to the one character per one episode model, the previous season came in for scathing criticism as boring but Reedus promises that the deadly gang of Carol, Daryl, Rick and Michonne is back and it is surely going to wreak havoc on the sadist villains.
"There are definite teams now. People are going to be rooting for one team or the other, and it does have more kick to it than it did. I mean, season 7 was difficult. It was super hard for all of us. But in season 8, the gang's back together, and it's full blown right now. It's A versus B. It's your home team fighting your biggest rival, so there definitely will be cheerleaders," he added.
In the seventh season, Daryl hinted that he has a plan on how to take down Negan's empire. Teasing about the rogue mission by the crossbow warrior and his best friend Carol, Reedus said: "There's no dilly-dallying with him. There's no grey area right now with him. He's on a mission to do one thing, and sometimes for the good of the group, you veer left a little bit, and he's still veering right. So, like I said, he's kind of going rogue a little bit in the beginning."