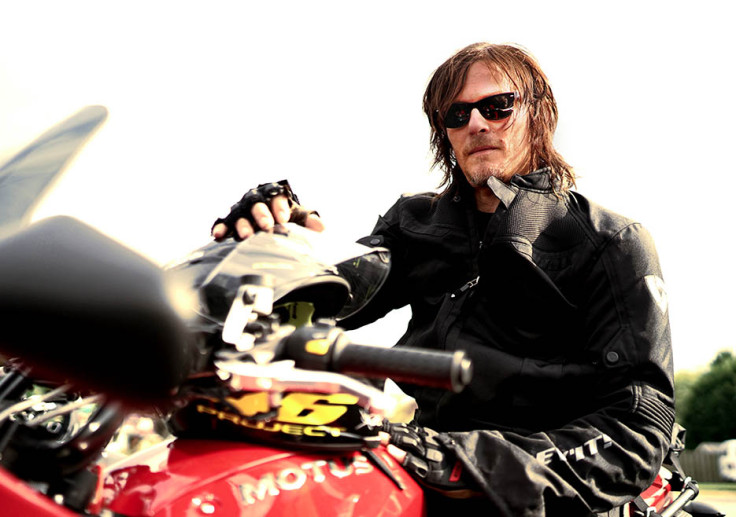 Norman Reedus is best known for his portrayal of Daryl Dixon in the zombie drama The Walking Dead, but in his free time, the actor is an avid motor biker with a love of travel. AMC offered him the opportunity last season to make a show of it and so Ride With Norman Reedus was created.
In season 1 of the motorcycle travelogue, Reedus made his way across the US, meeting celebrity friends and exploring local culture – all while showing off some impressive bikes and cars. Now, the network has confirmed that the show has been renewed for a second season.
"The reaction to Ride has been incredibly positive. I am glad to be able to show audiences a different side of me and we have gotten a great response to the candid conversation and the fact that it's obviously not scripted," Reedus said in a statement. "I feel like we are just getting started and there are so many amazing places we have yet to go — the opportunities for the show are endless."
Made up of six episodes, the actor will continue his adventures across the country but did previously mention that he hopes to someday take the show on the international road. "I'd love to go to Vietnam. I'd love to go to Italy," Reedus said in August, according to Comic Book. "I'd love to go to lots of places in Europe and Eastern Europe and, you know, Africa! I'd love to do all of that stuff. It'd be so, so cool."
Fans can also hold their breath for a chance to meet the zombie slayer in person. The 47-year-old said he had discussed the idea of getting fans to join him on some of his adventures if season two was confirmed. "We talked about that and if we go into season two we'll definitely do that. There's a lot of different episodes that I would like to do with that and incorporate fans and Make-A-Wish kids and the whole thing. Hopefully, we go to season two and we can do all that because it's definitely something we want to do," he said at the time.
Season 2 of Ride With Norman Reedus will be available on amc.com, the AMC mobile apps, Roku and AppleTV on 16 October.