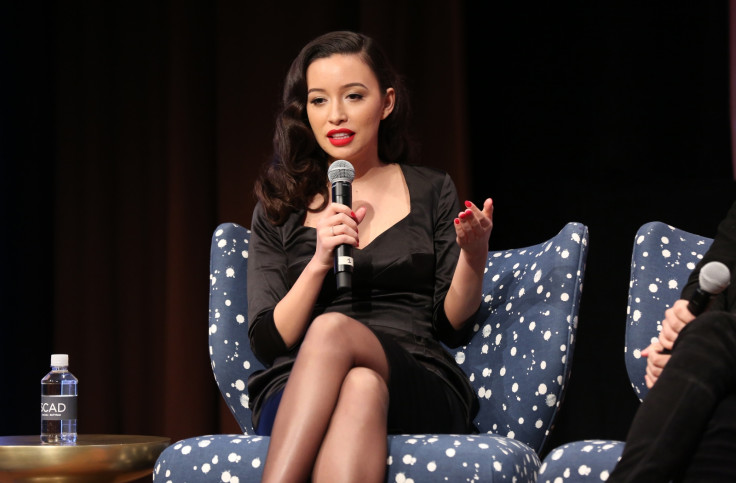 The Walking Dead star Christian Serratos is unfazed by the criticism she received for posting a breastfeeding photo on social media earlier this week.
The new mum took to Instagram to post a snap of herself breastfeeding her baby daughter while putting on makeup in front of a mirror on Instagram. Clapping back at the haters, she captioned the post as, "This is my body and my page. So I will post what I want, when I want. Those who disapprove can suck my left t*t. #workingmom #chill."
Fans too have come out in support of the 26-year-old star as one user with "go girl" and "Kudos to you" comments.
"Props to you and any other nursing Moms!!! #nursingmom#babiesgottaeat #momlife," said a fan. Another follower commented, "Don't let any1 ever put u down, u show them that u know best 4 ur child. Don't let them get 2u."
A follower found her comments funny and said, "Hahahaaahhaha. Those who disagree ahhahahahhahah loved that statement . Awesome pic."
"Your such an amazing mom and doing what is best for your baby. A lot more women should breastfeed it's better for babies I breastfed my youngest, "wrote another fan of hers. "Bless you and that precious baby! You nurse whenever and where ever you need to and don't let the haters upset you," wrote another mother.
The Rosita Espinosa actress welcomed her first child with New Politics singer David Boyd in May, but has kept details of her daughter's life and even her name a secret. The baby girl, however, has made plenty of adorable appearances on her parents' Instagram post.
Serratos and Boyd have been together for three years, and a source told People Magazine back in March, "They're extremely happy and have been looking forward to starting a family."