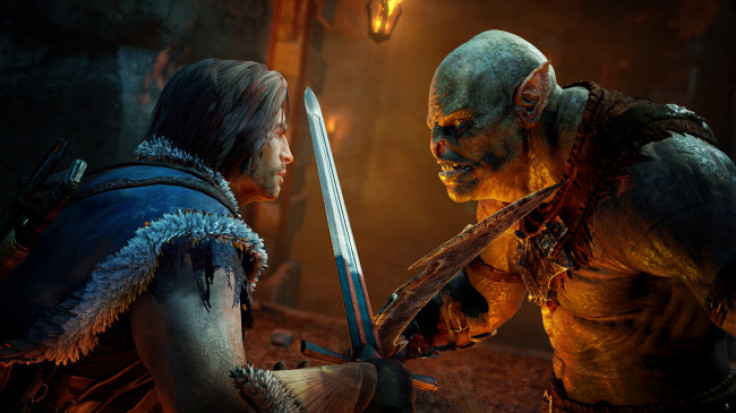 Warner Bros's Home Entertainment division has been scolded by the US Federal Trade Commission (FTC) due to a video game marketing campaign that featured video coverage from notable YouTubers, who were paid to promote 2014's Middle-Earth: Shadow of Mordor.
The "influencer campaign" in question saw popular YouTubers and Twitch streamers – such as Felix 'PewDiePie' Kjellberg – receive advance copies of the Lord of the Rings spin-off and reportedly paid thousands of dollars to promote the game under a set of specific guidelines laid out by the publisher's ad agency, Plaid Social Labs.
While sponsored YouTube content is not uncommon, Warner Bros. has been called out for the manner in which the company suggested how the creators should disclose the promotion.
Although the 'influencers' were explicitly told to mention the sponsorship, they were also reportedly informed that they did not need to do this in a conspicuous fashion.
Many of the videos – including Kjellberg's, whose promotional YouTube video has garnered 3.7m views at the time of writing – chose to 'hide' the disclaimer in the video's summary inside the expandable "read more" section, which viewers may have missed.
Warner Bros and Plaid Social Labs' campaign was criticised by some at the time (including YouTube critics such as John 'TotalBiscuit' Bain and Jim Sterling) as it was seen as placing restrictions on content creators and a way of denying early review copies to YouTubers unwilling to accept the terms. Some requirements, such as "calls to action" intended to direct viewers to the game's official website and actively avoid mentions of bugs or glitches, were called out as draconian, or at least inherently misleading.
The FTC claim that at least two of the 'influencers' failed to mention that they had been paid at all, and instead only stated that they had received early access to the open-world hack-and-slash title.
The FTC's report orders that Warner Bros Home Entertainment corporation and any commercial partners must not misrepresent "in any manner, expressly or by implication, that an influencers is an independent user or ordinary consumer of the product or service".
Despite the scorn leveled at its promotional campaign, Monolith Production's Shadow of Mordor launched to both critical and commercial success and stands as arguably the best Lord of the Rings-related video game ever – a fact that seems all the more ironic considering that influencers were allegedly told not to mention the Lord of the Rings or Hobbit movies, characters or books in the terms of the agreement.
The subject of paid YouTube content recently took a disturbing turn after two famous Counter-Strike: Global Offensive streamers – Trevor 'TmarTN' Martin and Thomas 'ProSyndicate' Cassell – were found to own a gambling website for in-game weapon skins. The pair both published videos showing themselves betting on CS:GOLotto and winning thousands of dollars without disclosing their ownership of said site.