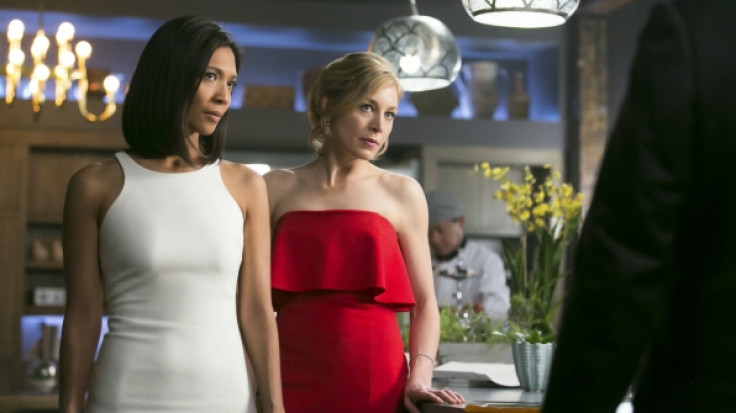 This week on American Gothic, the Hawthorne family is facing some serious pressure from the police who suspect links between them and the Silver Bells Killer. Star professional football player Stephen Gostkowski will be making a guest appearance.
Read the official description of episode 3 titled 'Nighthawkes':
As police begin to focus on the Hawthorne family's possible connection to the "Silver Bells Killer," Cam attempts to erase his past while Garrett (Antony Starr) reconnects with his. Also, Alison's (Juliet Rylance) campaign seeks the support of local professional football player Stephen Gostkowski, but the endorsement is complicated by the risky actions of one of her siblings.
What we learnt from the previous episodes is that the Silver Bells Killer has already murdered six members of Boston's wealthy elite from 1999 to 2002. He strangled each victim, tied them to a chair and posed them as if they were atop a throne, and left his signature calling card – a silver bell.
Tessa (Megan Ketch) and Cam (Justin Chatwin) find a box of similar silver bells in the shed and later bicker with Alison about whether or not to show Brady the bells. As the three searched high and low, Madeline (Virginia Madsen) appeared to tell them that they wouldn't be finding the box. She had the family's groundskeeper, Gunther, get rid of it.
The family matriarch explained that Mitch was fascinated by the case and many true crimes, but had become delusional before he died — to the point that he thought he might be the Silver Bells Killer. However, Tessa is not convinced that her father was suffering from dementia in his final days. Could it be that the real Silver Bells Killer is simply trying to cover his/her tracks?
To find out who the police suspect is the serial killer, watch American Gothic on Wednesday, 6 July at 10pm EST, on the CBS Television Network or catch the show online on the network's official website.