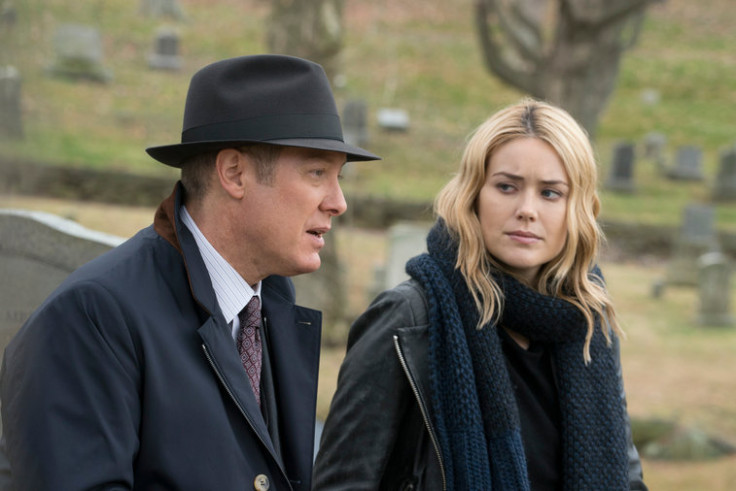 Even as Elizabeth Keen is free now, questions remain on whether she can reclaim her old life. In the upcoming episode of Blacklist season 3, fans would see Liz making an effort to get back into the society after being on the run from the FBI for a long time.
Episode 11 of The Blacklist season 3 is titled Mr Gregory Devry, which airs on 21 January at 9pm EST on NBC. The official synopsis reads as follows:
Click here to watch the episode via live stream. You can also watch it online by clicking here (only in the US).
Warning: Potential spoilers ahead.
The promo of episode 11 shows the FBI catching a new blacklister, who claims that he is Raymond Reddington. The promo opens with a voice-over from a man who claims to be Red Reddington. "Someone's is helping the FBI, imagine when I realised that its me, Red Reddington." The fake Reddington calls James Spader's Reddington an "impostor" in the video clip.
Now, as far as the question of Liz getting back to her normal life is concerned, executive producer Jon Bokenkamp dished that although Laurel Hitchin announced that the Cabal is real and had framed Liz, "things don't get back to normal immediately".
He told Entertainment Weekly, "In the coming episodes, one of the biggest struggles that she faces is that of a convict. She's not necessarily respected by a lot of law enforcement. She's probably incredibly respected by some criminals."
"Just walking through daily life trying to get an apartment, trying to go grocery shopping, she's confronted with the specter of who she is in her daily life. That certainly plays into the run of episodes that's coming, how she carries herself, thinks about herself and makes choices. That is very much apart of who she's become. Even though her name has technically been cleared, or that storyline has been buttoned up, the fallout from that does continue, " the producer added.