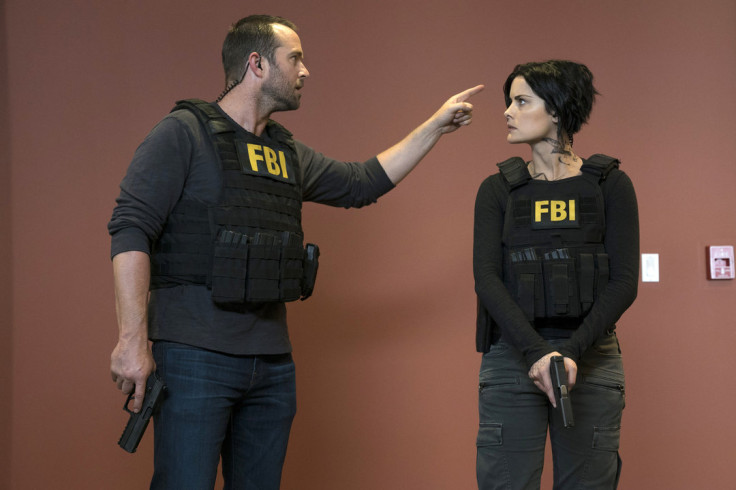 Blindspot might air one of the most heartbreaking episodes of this season on Wednesday as agent Kurt Weller and his team get caught in crossfire with an Irish mob. While trying to catch the notorious mafia in the NBC drama's season 2 episode 5, titled Condone Untidiest Thefts, Weller's former partner Allison Knight, who is pregnant with his child, gets shot. Will Allie and her unborn baby survive?
Click here to watch Blindspot season 2 episode 5 live online on the official website of the network. The episode will air on NBC on 12 October at 8pm EST.
Weller and Jane's love-storyhad always been a focal point of the crime thriller, and in the latest episode, Blindspot might find a way to bring the two closer. However, the romantic storyline seems to follow a tragic loss in episode 5, as per the trailer.
According to the official synopsis, Weller and his team will join "forces with U.S. Marshal Allie Knight to stop a mob leader after a politician is almost killed during a rally" in the Wednesday's episode.
Judging by the trailer, Jane will possibly team up with Allie – who revealed in the last episode that she is pregnant with Weller's child – for the mission. Unfortunately when the crossfire begins, Allie will get shot as Jane rushes towards her saying, "Allie, stay with me."
Now the big question arises, will the mysterious Jane, who has inevitably shown feelings for her colleague, save Allie's life and jeopardise her future with Weller? Considering Blindspot's inclination towards shocking twists, it shouldn't come as a surprise if Allie is killed during the firing.
Meanwhile, another of Jane's intriguing tattoos will unlock a secret hidden in its pattern. When the numbers are decoded, the team of detectives will learn that it "corresponds to the most powerful crime family in the tri-state area".
To find out if Weller and his team is able to take down the mobsters and save Allie's life, watch Blindspot on NBC on Wednesdays.