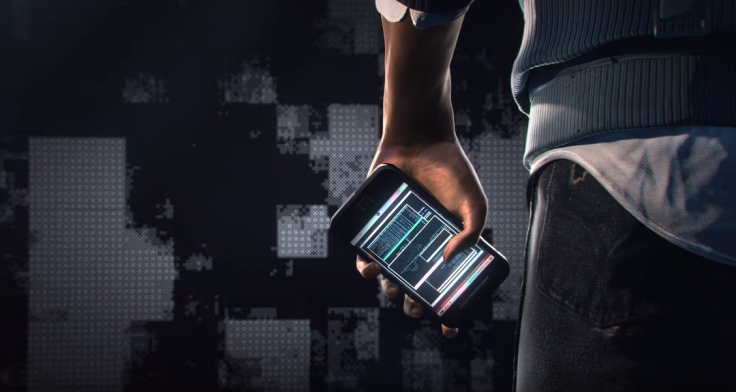 Update: Watch Dogs 2 will launch on 15 November (in North America at least, but elsewhere will be around that date) and is set in San Francisco, according to a leaked advert spotted on IGN (via Eurogamer).
Original story: Ubisoft has released the first teaser trailer for open world techno-thriller sequel Watch Dogs 2, and it doesn't give much away. We see the lower portion of the game's presumed protagonist, using his phone to manipulate the background of the image.
The trailer hits ahead of the game's official reveal on Wednesday, 8 June at 5pm BST (6pm CET, 12pm ET, 9am PT). A countdown to the reveal can be seen on the Watch Dogs website, if you're into watching time slowly slip away.
Watch Dogs 2 has been a known quantity for some time. It was assumed that a sequel was on the cards as soon as the original proved such a hit in 2014, then a Kotaku report claimed that the game would fill the Assassin's Creed-shaped hole in Ubisoft's current release schedule.
In February the game was confirmed in an investor call for release before April 2017.
Ubisoft has mentioned the game multiple times before, but this is the first time any official look at it has been seen. The character's clothing in the trailer (embedded below) also appears to confirm that the game's lead character will be this one , leaked in an Instagram post by actor Cort King.
Reports have suggested that the game will be set in San Francisco, replacing the original game's Chicago setting. In the game, players are able to manipulate the world around them through their phone - which hacks a central city-wide operating system that can manipulate traffic lights, automatic bollards, bridges and other facets of city infrastructure.
The game is likely to be an important part of Ubisoft's press conference at E3 2016, which is set to take place on Monday 13, June.
For all the latest video game news follow us on Twitter @IBTGamesUK