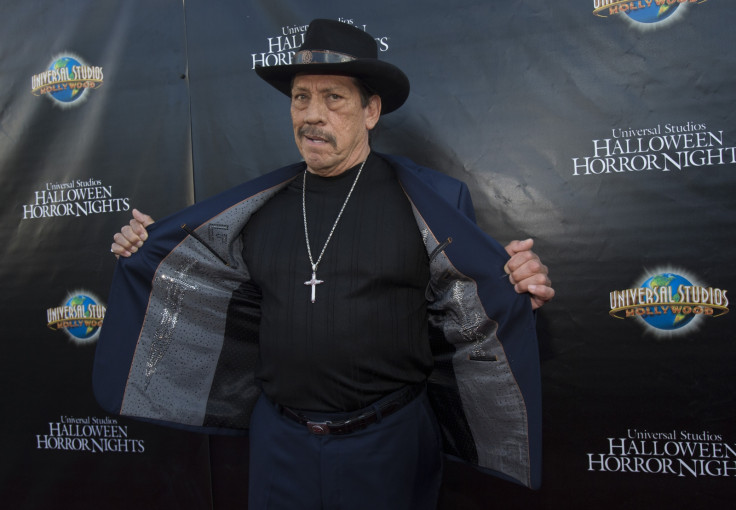 Donal Logue's daughter Jade went missing about a week ago. The Gotham actor has been pleading for the public's help in finding the teenager, who was last seen near Brooklyn's Barclay Center.
According to the police, the 16-year-old girl left her Clinton Hill home on 26 June to meet a friend near the Barclays Center and has not been seen since then.
Logue's friend and actor Danny Trejo has issued an emotional statement, asking the people who have taken Jade to simply "drop her off" anywhere.
"Whoever has Jade, I am gonna plead with you...please just drop her off anywhere," he said in a video that has been widely circulated online.
"She will find her way. And, this has got a lot bigger than you thought and you know you don't want the people you are dealing with in trouble, so please just drop her off...there will be no questions asked. We will find her."
He has asked anyone with any information regarding Jade's disappearance to contact NYPD detective Liuzzi at 718-636-6547 or tip line 800-577-8477.
Logue also took to social media to issue another plea asking the public for their help in finding his daughter.
"I love all people and have met tons, but honestly (I'm biased) there's never been a more loving, innocent, cuddly child than Jade," he wrote.
"I love her and who she is and her tribe is strong (I've met many wonderful people through Jade), but there are some predators who swim among their ranks knowing they're dealing with sweet, trusting souls," he added.
He continued, "We want you home Jade. Whoever knows where she is, whoever may be with her — clearly this thing has become big and crazy."
Logue also said that the NYPD and the FBI are also working on finding his daughter. "The point is, you may have had good intentions to help her, but I'm sure you realize that this situation is bigger than you could've anticipated.