With one episode to go for the fall finale, Empire returns with a new chapter in which Cookie and her spitfire sister Candace team up to rescue their sister Carol. Cookie will also finally learn about Laz's real identity, that he is part of the gang responsible for Hakeem's kidnapping in episode 9 titled, Sinned Against.
The official synopsis reads as follows:
Cookie and her sister, Candace (guest star Vivica A. Fox), team up with a former prison mate (guest star Rosie O'Donnell) to rescue their sister, Carol. Back at Empire, Jamal and critically acclaimed pop star Skye Summers (guest star Alicia Keys) begin collaborating and soon share a deep connection. Meanwhile, Laz (guest star Adam Rodriguez) has truly fallen for Cookie, but things get complicated when she finds out the truth about him in the all-new Sinned Against episode of Empire.
Click here to watch the episode live via Fox Now. You can also watch the episode online in the US by clicking here.
In the previous episode, Hakeem wins the rap competition against Freda with his enigmatic performance and announces to the whole world and Lucious that he is dropping his last name, Lyon. Also, Anika, who is pregnant with Hakeem's baby, learns that Hakeem is falling in love with Laura and kidnaps her by disguising herself as a driver. Besides, Cookie's sister Candace shows up and reveals that their other sister Carol is missing.
Speaking about the Lyon family's dynamics in the upcoming episode, showrunner Ilene Chaiken told Variety, "This episode, to me, is the beginning of the trajectory toward our midseason break. The most important thing is that the Lyons are coming back together and there will be various things that happen in the next few episodes that move us in a very dynamic course toward that."
Speaking about Cookie and Candace's connection, the showrunner teased, "When we see Cookie and Candace go in the search for Carol, we'll learn more about the family dynamic and some secrets of the past that will come back to bite them in the present."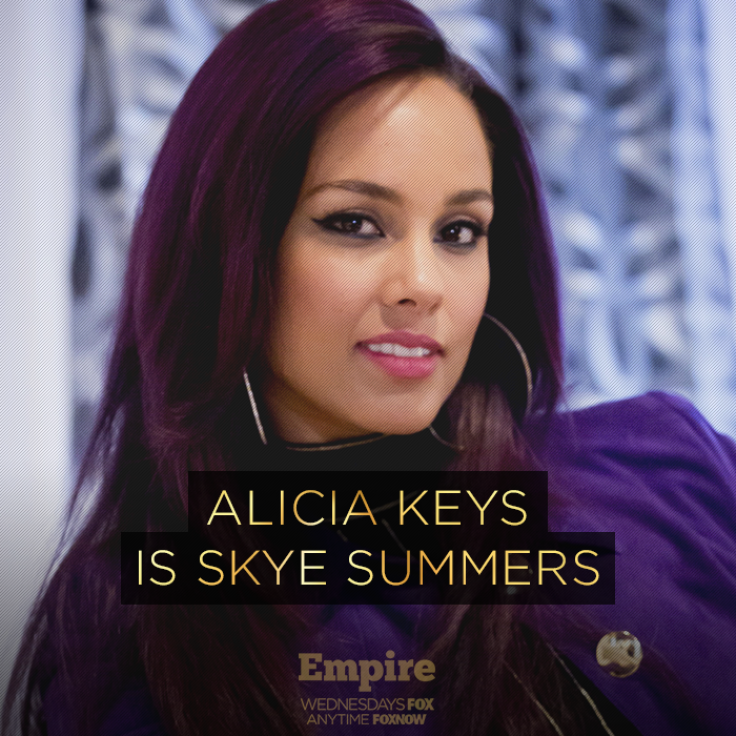 In the upcoming episode, Jamal will team up with Skye Summers and collaborate on a new song. Jussie Smollett (Jamal) says in a promo video, "Skye Summers is the 'it' girl. She is the pop-star and her every single album is like hit after hit after hit. She is now going to record the first song on Jamal's new album."
Smollett says that Jamal and Summers start to create something that is pretty magical and his character pulls her out of her shell. In the promo, we see Jamal and Skye near a piano, as Summers says, "Thank you for seeing me," to which Jamal replies, "Thank you for letting me see you."
In the same episode, Cookie will finally find out that Laz is one of the bully boys who kidnapped Hakeem, and the truth will break her heart. Laz tells Cookie in the promo, "When I started this, it was just a game. I had no idea I will fall in love with you," but Cookie doesn't believe him.
Empire season 2 episode 9 airs this Wednesday, 25 November at 9pm EST on Fox.