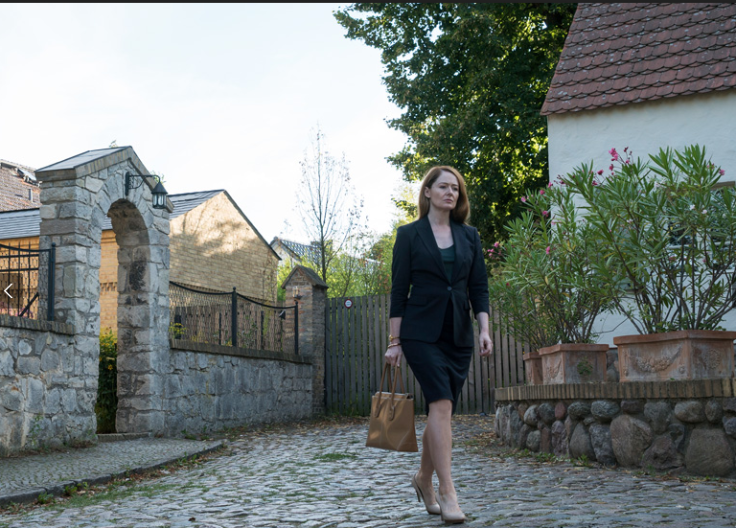 Allison Carr and Carrie Mathison will meet, as the former CIA agent seeks Allison's help in the Homeland season 5's upcoming chapter. Episode 8 is titled, All About Allison, which will air this Sunday, 22 November, at 9pm ET/PT on Showtime.
According to the synopsis, "Carrie needs Allison's help. Quinn's plans change." Click here to watch the episode online. You can also click here to watch it live on Showtime Anytime in the US.
In the last episode titled Oriole, Carrie reviews the old files from the hacked drive given by Saul and finds out that one of her assets in Baghdad, Ahmed Nazari, had requested a meeting with her months ago. Carrie is able to track his possible hideout in Amsterdam, but cannot meet him and the episode ends with her calling Allison asking for a meeting.
Carrie is literally driving to her own grave. A new promo shows Allison meeting Carrie, as her Russian handler, Ivan Krupin is seen in the other building with a sniper gun, trying to take down the ex-CIA agent once and for all. Carrie asks, Allison, "Can you go back and review your old field reports?" Allison maintains that they are classified reports. Carrie pleads and says, "Please, they are trying to kill me. I need this to end."
The promo opens with Allison getting a call from Carrie. "Carrie! Are you okay, I am waiting for your call," says Allison. "I had to keep moving, to make sure I was not being followed," says Carrie.
"Followed? What is going on" questions Allison, to which Carrie says, "I need to see you. Not at your office" and gives her a location, but Allison maintains that it is a five-hour drive and she must give her more information to go on.
Although Carrie maintains that she cannot reveal anything on the phone, upon Allison's further question, she says, "It's Acrobat.. he is alive. I just saw him Allison, in Amsterdam."
"That is beyond crazy. What the hell does it mean?" asks Allison and Carrie replies, "I am not sure, that's why I need to meet you. You knew him better than anyone. You are the one person who could help me put this together." The promo ends with Allison agreeing to meet Carrie.
Also, things are not looking too well for Saul as the CIA has turned against him, Carrie has seemingly abandoned him, and he is sleeping with a Russian spy aka Allison. But by the end of episode 7, Saul is extracted from CIA custody by his good friend, Etai Luskin, the Israeli ambassador in Berlin, after which Saul admits, "I've never defected before."
A new promo for the episode shows Saul discussing something with Eti, as the Israeli ambassador says he can organise transport to help smuggle Saul out of Germany, but Saul says, "You mean defect for real?"