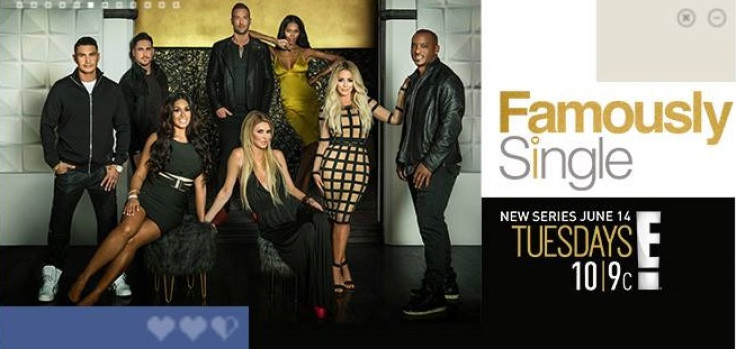 Famously Single, the brand new show by E! houses eight celebrities in a mansion, who will get help from Dr Darcy Sterling in solving their relationship issues and exploring their love lives.
The reality series that attempts to imitate the success of Keeping Up With The Kardashians, has so far been successful in showcasing some major drama and catfights. This week's episode that airs on 28 June too promises to be exciting as one of the celebrities will get really candid about her sex life.
Click here to watch the Famously Single season 1 episode 3 on E! Online. The first episode of the show will air on the E! network at 10/9pm CT.
Brandi Glanville, the alum from Real Housewives Of Beverly Hills has some fun revelations to make in this week's episode of the American reality show. The 43-year-old model seems to have no reservations when it comes to discussing the intimate details of her sex life.
In a trailer for Tuesday's episode, Brandi is seen revealing to the relationship expert that she doesn't mind having casual sex with multiple guys.
To watch the sneak peek video from the upcoming episode click here.
"I'm a little older than the girls here, so I have needs," the former model says to Darcy adding, "So I have guys that I have sex with, but we know it's going to be good sex, and we're not going to be a couple, and it is what it is."
Her revelation about indulging in casual sex draws mixed reactions from fellow participants as the author of Drinking And Dating continues, "It's not casual because I know them, and we're friends, but we know it's going to be good, and [we] have needs too."
Meanwhile singer-songwriter Aubrey O'Day, who has had her share of catfights with Brandi on the show, seems to be surprised by her disclosure. "You never get attached to them?" she asks. However, Brandi quickly dismisses her question.
Psychotherapist of the show, Darcy surprised by Brandi's story asks her if the "celebrity status" makes her more cautious while pursuing men. "Most of the guys that I fool around with — like I say, I recycle," the TV personality says in response adding, "I have dated them at some point."