Watch the final action-packed Uncharted 4: A Thief's End trailer from Naughty Dog ahead of its May release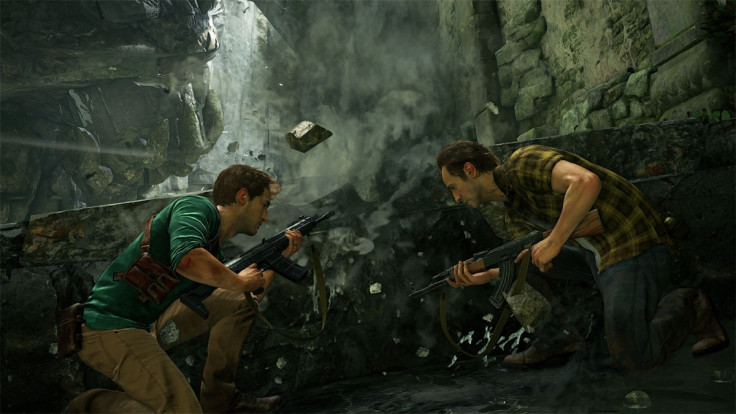 Sony has released the final trailer for one of the biggest games of 2016, Uncharted 4: A Thief's End — the final chapter in Naughty Dog's adventure series — ahead of its May release. The short gameplay trailer gives fans a quick glimpse of the developer's gorgeous trademark cinematic cutscenes, a bit of the game's plot and plenty of action-packed scenes.
The final trailer opens with the game's protagonist Nathan Drake saying, "I made a promise that I was done with this life."
Set several years after the events of Uncharted 3: Drake's Deception, Uncharted 4 features Drake, now a retired fortune hunter, settling into a more normal life with his wife Elena Fisher. His older brother Sam, who was long-believed to be dead, suddenly shows up seeking Drake's help.
The video shows Drake jumping back into his typical risk-taking ways, complete with treacherous boat journeys, multiple explosions and blood-pounding chases and escapes. Teasing about 30 seconds of gameplay, the clip also shows Drake dangling off ledges and suffering multiple life-threatening falls as well. If the trailer is any indication, Drake's final adventure is going to be a tough one.
"With the stakes much more personal, Drake embarks on a globe-trotting journey in pursuit of a historical conspiracy behind a fabled pirate treasure," reads the title's official description. His greatest adventure will test his physical limits, his resolve, and ultimately what he's willing to sacrifice to save the ones he loves."
Creative director Neil Druckmann has hinted that the game's end could be divisive.
"I think people will discuss the ending. If focus tests are anything to go by, there will be some arguments about the ending," he told IGN. "I'm excited. Indifference would be the worst thing. I would rather have people hate it than be indifferent to it. We'll see how they react."
The latest entry in the series comes almost five years after the previous title and might be the last Uncharted game from Naughty Dog. However, Druckmann said he would be happy if another studio picked up where they left off to make Uncharted 5.
"If they made a great game I'd be excited," he told GamesRadar. "I'd want to play an Uncharted I didn't work on. It'd be a lot of fun." A new Uncharted wouldn't exist completely without Naughty Dog though: "Obviously we would have a big part in it as the creators of the franchise," states Druckmann, "we'd just want to make sure they get the essence of it right."
Given the title's numerous delays, fan expectations are undoubtedly through the roof, eager to dive into another exciting Nathan Drake adventure. As one of the most anticipated exclusives for the PlayStation 4, Uncharted 4's release could help the company establish itself as a console leader in this year's $99.6bn (£69.4bn) gaming market. The last three Uncharted games for the PlayStation 3 sold over 21 million copies.
Uncharted 4 is slated for release on 10 May exclusively on PlayStation 4.
© Copyright IBTimes 2023. All rights reserved.