Uncharted 4: A Thief's End had its story entirely rewritten by The Last of Us team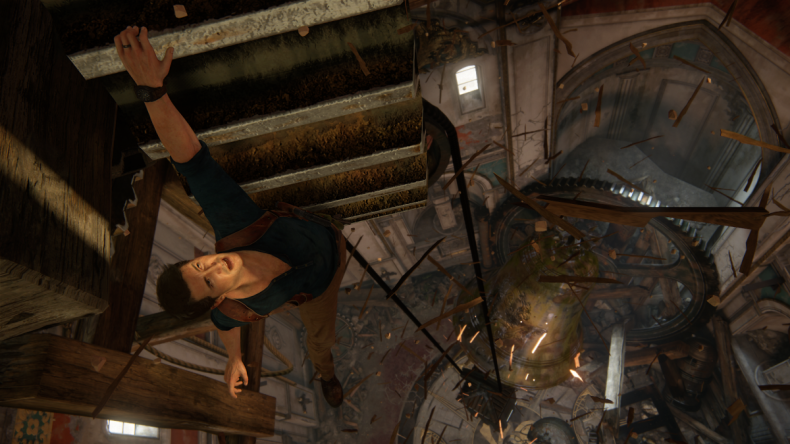 Uncharted protagonist Nathan Drake could well be set for a future trek in search of "the lost tales of the original Uncharted 4 script", after developer Naughty Dog revealed it took drastic action and made a complete U-turn on the initial story crafted for its hotly anticipated action-adventure sequel.
After Uncharted 4: A Thief's End's original scribe Amy Hennig left the Californian studio in vaguely acrimonious circumstances (reported by GameSpot), the upcoming game was left in the hands of Neil Druckmann and Bruce Straley.
The duo, who were co-directors of Naughty Dog's sombre, post-apocalyptic masterpiece The Last of Us, then proceeded to take Nathan Drake's first truly next-gen outing on PS4 in an entirely new direction, delegating the wisecracking hero's planned story to the recycle bin.
The decision, revealed in a nonchalant fashion in a New York Times interview with Druckmann and Straley, comes as quite a shock since, while it was common knowledge that the project was set back by eight months and received a severe tonal adjustment during the transition, there was no evidence at the time that suggested that Hennig's work had been abandoned completely.
While rewrites of videogame scripts are actually fairly common – with multiple writers usually passing through a script throughout a game's development cycle – questions may be raised as to why the vision of the Uncharted veteran, who is now working on an unannounced Star Wars game for Dead Space developer Visceral Games, was deemed quite so unacceptable.
'Everybody is bleeding out of their eye sockets to make it come together'
Elsewhere in the interview Straley reveals his hopes for the game stating: "This is the biggest, most ambitious Uncharted — let alone game — that Naughty Dog has ever endeavoured to take on. We want to do this justice. We want it to be a mind-blowing, eye-popping, sweaty-palms adventure."
He also appears to suggest the company is in the dreaded "crunch" period of Uncharted 4's fairly bumpy development schedule and the squeamish among you might wince at his graphic revelation that the team at Naughty Dog "is bleeding out of their eye sockets to make it come together". Lovely.
Uncharted 4: A Thief's End is scheduled for launch on the PS4 on 29 April in the UK, on 26 April in North America and on 27 April in Europe. Just last week (24 February) Sony released a story trailer for the fifth and, as it stands, final game in the celebrated franchise, with Druckmann previously noting that "Maybe there'll be a prequel, maybe it will be a different character – I don't know. But this is the end for Nathan Drake."
For all the latest video game news follow us on Twitter @IBTGamesUK.