A lot will happen in the upcoming episode of The Flash season 2, with Zoom enslaving Central City, Harrison Wells trying to recreate the particle accelerator explosion to get Barry Allen's speed back and Cisco Ramone coming face-to-face with his brother Dante's evil Earth-2 version called Rupture.
The episode will also feature Iris West coming clean to Barry about her feelings for him, while John Wesley Shipps will return as Henry Allen. Episode 20 titled Rupture will air this Tuesday (3 May) at 8pm EST on The CW. The official synopsis reads as follows:
Click here to watch the episode online on The CW website in the US.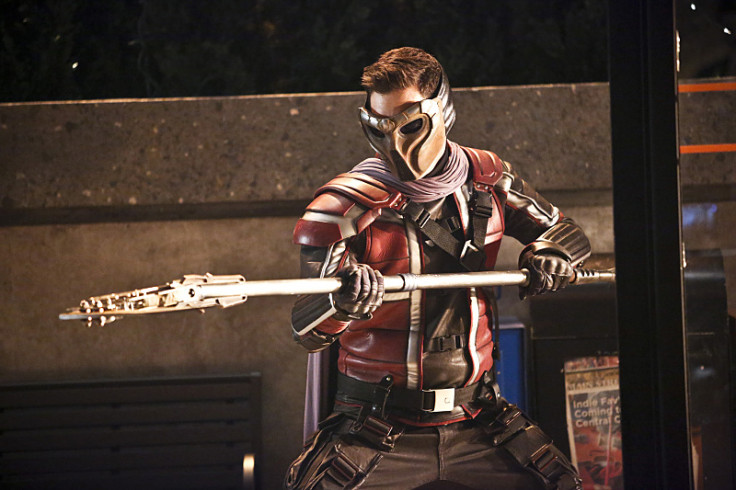 Carlos Valdes, who plays Cisco, spoke about how his relationship with his brother Dante will be tested with Rupture's arrival. Valdes told IGN:"Last time we left Cisco and Dante, Cisco had to make the choice to give up Barry's identity to Captain Cold in order to save his brother's life. In spite of all the hostility that exists between these two characters, family's the most important to Cisco. In this episode, that hostility has exacerbated itself and gotten worse because there's so much resentment over the trauma of what happened."
"Dante, who plays the piano, can't really play the piano again because his hands were frozen and bruised and injured. There's a lot of pain there between these two brothers that prevents them from connecting. That relationship ultimately gets tested yet again by the arrival of Rupture, and these two brothers have to find a way to connect in the wake of this madness."
Will Barry get his speed back? We will have to watch the upcoming episode of The Flash season 2 to find out.