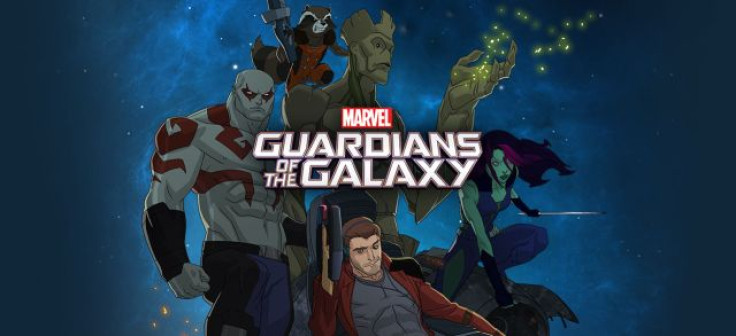 Marvel's Guardians of the Galaxy animated series will take fans on a wild space ride with Peter Quill aka Star Lord, and his mismatch team of guardians. Gamora, Groot, Rocket and Drax would work on unearthing Peter Quill's mysterious past.
The premiere episode will air on Sunday, 26 September at 9.30pm ET/PT on Disney XD. Episode 1 is titled Road to Knowhere, where the team face Thanos. The synopsis reads: "The newly-christened Guardians of the Galaxy come into possession of a dangerous artifact that has Thanos' new second-in-charge, Korath, after them in the all-new Marvel's Guardians of the Galaxy."
Click here to watch the episode via live stream. You can also watch the episode online by clicking here or here.
Based on the 2014 movie of the same name, Marvel says the animated series is not "strictly in continuity with the movies, they're obviously similar enough that they can fill in some origin story blanks". The one-hour premiere episode will take fans back to "Knowhere", where the Galaxy's guardians will try and find out more about Peter Quill's past and will search for the Cosmic Seed.
The series synopsis reads as follows:
Marvel's Guardians of the Galaxy follows the newly-formed team who finds a strange artifact keyed only to the DNA of Peter Quill. Upon opening it, Quill unleashes a treasure map leading to a powerful weapon known as the Cosmic Seed which is capable of giving birth to the next universe. It's up to the Guardians to find, protect and ultimately destroy the Cosmic Seed in order to keep it out of the hands of those who would abuse its power, from galactic big boss Thanos, to the conniving brothers the Collector and the Grandmaster, to a resurrected Ronan, to the ultimate trickster, Loki, in order to save the universe.
Star Lord will be voiced by Will Friedle, Vanessa Marshall will voice Gamora, while Kevin Michael Richardson and Trevor Devall would voice Groot and Rocket, respectively. Returning familiar faces include Yondu, who will be voiced by James Arnold Taylor, and Nebula and David Sobolov would give voice to Drax the Destroyer.