The Watch is here - Apple finally delivers its first wearable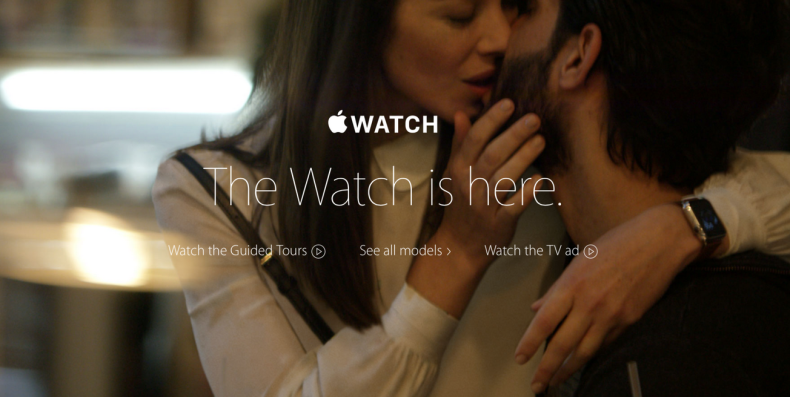 It has been 227 days since Tim Cook first pulled up his sweater and showed off the Apple Watch on stage in the Moscone Center in San Francisco but finally, the tech giant's first ever wearable is here.
Apple has updated its websites in certain parts of the world (including the UK) from "Watch is Coming" to "Watch is Here" and customers in Australia and China who pre-ordered the Watch on 10 April have reported receiving deliveries.
What is Apple Watch?
The Apple Watch is a smartwatch which incorporates fitness tracking features including a heart rate monitor as well as linking to your iPhone to give you notifications and access to a range of apps.
The Watch comes in two sizes (38mm and 42mm), three models (Watch, Watch Sport and Watch Edition) and enough straps to create 30 unique products. Cost varies hugely depending on size, model and strap ranging from £299 right up to £13,500.
The Watch goes on sale in nine countries today (24 April) but with severely limited stock none of Apple's retail stores in those countries will have any products to sell to walk-in customers.
Instead, Apple has limited Watch stock to just six high-end fashion boutiques in key cities around the world (London, Tokyo, Paris, Berlin, Los Angeles and Milan) as Apple seeks to position its expensive wearable as a fashion accessory as much as a fitness tracker or smartwatch.
For Britons seeking out an Apple Watch on day one, Dover Street Market in Mayfair, west London will be the only shop in the whole of the UK selling the wearable on launch day with chief executive Adrian Joffe saying it will have just 570 units for sale when it opens its doors at 11am.
Where are the queues?
The result is that unlike the launch of new iPhones or iPads, there will be no huge queues of customers waiting out overnight to get the Watch at Apple Stores. Availability in the company's own retail stores is not now expected until June at the earliest.
Retail chief Angela Ahrendts said the new selling process was "not an easy decision" but maintains Apple "loves our iconic, blockbuster launches that we have in store...have absolutely no fear, you will see those [again]."
As well as updating its websites, Apple also launched the Apple Watch App Store and User Guide for those lucky enough to get their hands on one of the devices on launch day.
Apple has yet to reveal initial sales of its smartwatch, but most estimates suggest that this is Apple's biggest launch of a new product ever, with some speculating that as many as 3 million have been pre-ordered.
While initial deliveries begin today, such was the level of pre-orders that shipping times quickly slipped to 4-to–6 weeks but earlier this week some of these customers saw their orders marked as shipped as Apple sought to deliver earlier than expected.