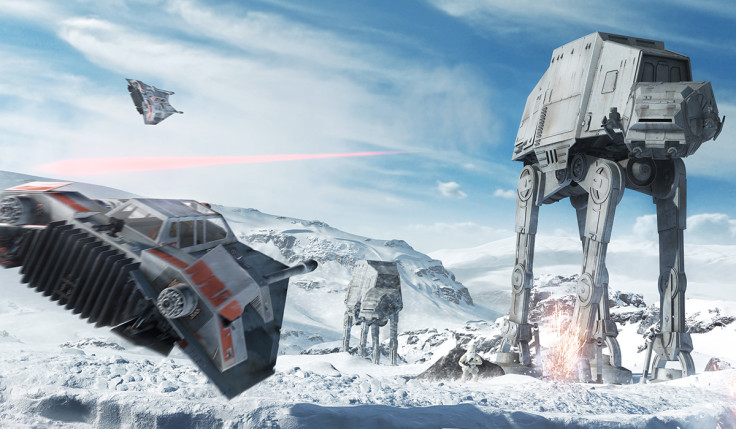 A private alpha test of Star Wars: Battlefront began for some lucky PC gamers yesterday (2 July) and naturally players started to stream gameplay to Twitch, YouTube and other services. EA has been quick to shut down these streams and have videos pulled but footage remains out there.
Three videos in 720p have been uploaded by All Games Beta to DailyMotion, showing battles taking place on the ice planet of Hoth and the desolate landscape of Tatooine. Gameplay from both locations was shown off at the E3 trade show in June.
EA had created rules against the streaming of gameplay from the alpha but plenty of people elected to ignore that (or simply did not know). Of course, given this is the internet, EA's attempts to rid the web of the footage have proved futile but it has managed to ban numerous Twitch users who streamed the game.
Developed by Battlefield creators DICE, Battlefront is the first game born out of EA's Star Wars licensing arrangement with Disney and LucasFilm. Battlefront 2 was released in 2005 but a third game never materialised until now, and the Swedish developers seem to be the perfect people to handle it.
Star Wars Battlefront will be released on PS4, Xbox One and PC on 20 November 2015.
For all the latest video game news follow us on Twitter @IBTGamesUK.