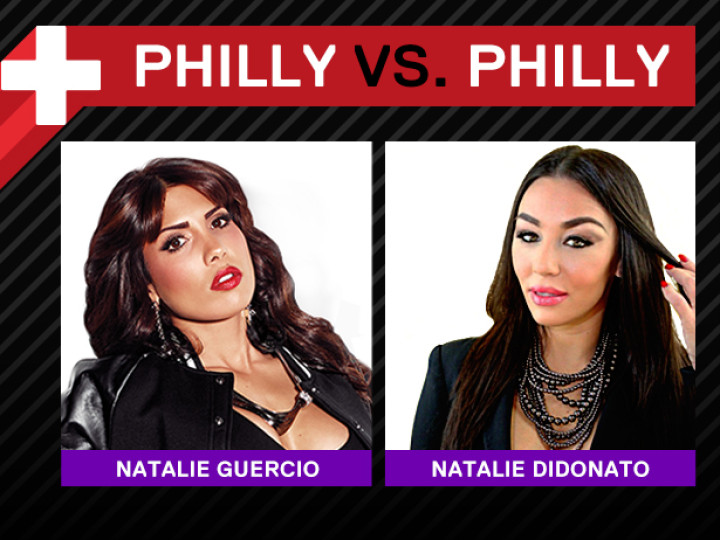 Mob Wives season 5 returns with its finale episode tonight, 4 March 2015 at 8pm on VH1.
Episode 12 is titled, The Final Face-off, where Natalie Guercio and Natalie DiDonato will come face-to-face with each other.
Click here to watch the season 5 finale on VH1's website.
The official synopsis reads:
Drita makes a discovery about Natalie's deceit and struggles to keep calm. Elsewhere, Renee celebrates her spiritual cleansing with a party, and the two Natalies face one another.
Episode 11 saw Natalie DiDonato was seen sharing an audio recording of Natalie Guercio with Drita D'Avanzo, where Nat G openly admits that she called the police on her ex-boyfriend.
However, Guercio took to Twitter to slam the reports of her being a rat, and called the recording fake.
THE REAL TRUTH abt what IS MISSING from the INFAMOUS FABRICATED & TAMPERED AUDIO @VH1 #MobWives #NatalieEGuercio pic.twitter.com/2Lm7brK4Mv

— NatalieEliseGuercio (@NatalieEGuercio) March 1, 2015
DiDonato fired back and claimed that the recording was real.
Nat G is a big fat liar my friend will not be making any public announcement on her behalf, the tape is real. I dare her o lie. I'm ready.

— Natalie Didonato (@DidonatoNatalie) February 27, 2015
After going back and forth on Twitter slamming one another, the two cast mates will meet for the first time in the finale episode and it looks like things would only get ugly between them.
Based on a sneak peek released by the channel, Renee Graziano is hosting a party to celebrate her baptism, and she invites all of the ladies, where the debate over which Natalie -- DiDonato and Guercio -- is telling the truth, continues.
While everyone sides with Nat D, only Big Ang believes Nat G is right.
In the video, Ang tells D'Avanzo that there has to be more to the story, but D'Avanzo insists that she is no longer a fan of Guercio and wants nothing to do with her. DiDonato and her co-star Karen Gravano, who also hates Nat G, discuss the audio recording and DiDonato says that she is ready to sit down with the "rat" at the party.
In the video, Graziano explains that she will be upset if the ladies turn her party into a war zone. While Graziano has finally decided to forgive Guercio and make amends, she says that they have a level of respect for each other, but that they aren't friends now.
The evening takes a devastating turn when when Nat G arrives. There is a lot of tension in the room, and it is only a matter of time before things get out of hand.
Click here to watch the sneak-peek video released by VH1.