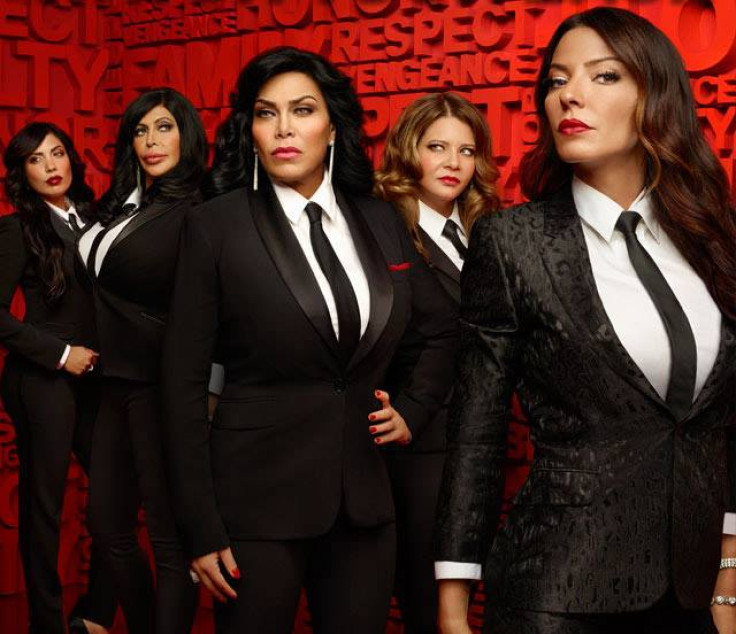 The drama on Mob Wives is far from over as the gang reunite for another explosive two part special.
The first part of the reunion episode, will air tonight, Wednesday, 11 March at 8pm on VH1.
Click here to watch the season 5 finale on VH1's website.
Natalie Guercio has been the centre of all controversies this season and will remain the topic of discussion at the Mob Wives reunion this week.
In a sneak peek released by VH1, host Vivica Fox is seen getting updates on Natalie Guercio's feud with Karen, and according to Nat G it has everything to do with "the real Mob wife Alicia and her issues with Karen".
"Long story short, I have my loyalties that lie with Alicia," Natalie explained. "I know the situation. I know how Alicia feels and I know how her husband feels, with the whole Karen coming back on the show that's why Alicia's not here," she revealed.
While Karen said, "Alicia has a problem with my father because he killed her father-in-law, a man that she doesn't even know. Meanwhile her husband is in jail..." and then Natalie cut her off saying, "That's not necessarily true..."
Karen then continued, "It is necessarily true b***h go get the FBI documents. It was a hit ordered by John Gotti, which is out there. Not only did my father cooperate on that case but many other people cooperated and this girl's all over hash-tagging Gotti, she knows nothing about this life."
"People like her and Alicia who are coat-tail riders, who wanna come on 'Mob Wives,' who they gonna attack? The big name. Their gonna attack me because that's what she's gonna do to make noise and people are gonna go, 'Oh Natalie go'," Karen added.
"I don't give a f**k who she is. I don't care what name she has. I don't care if she had a f**king Gotti name or if she had her rat name. I don't give a f**k," Natalie chipped in.
"Listen I never put anyone in jail. She's just saying that because it sounds good to say," Karen said
"No! You are a rat! Your name is stamped rat!" Natalie snapped.
As for Renee, she's completely over the fighting with Natalie, especially on Alicia's behalf and calls out her cast mate for attacking Karen as well as herself.
"Your loyalty is with Alicia. You don't have to attack the other person!" Renee screamed.
Now, is it safe to assume that there will be a major showdown in Mob Wives reunion? We'll have to wait and watch. Meanwhile, click here to watch the promo video.