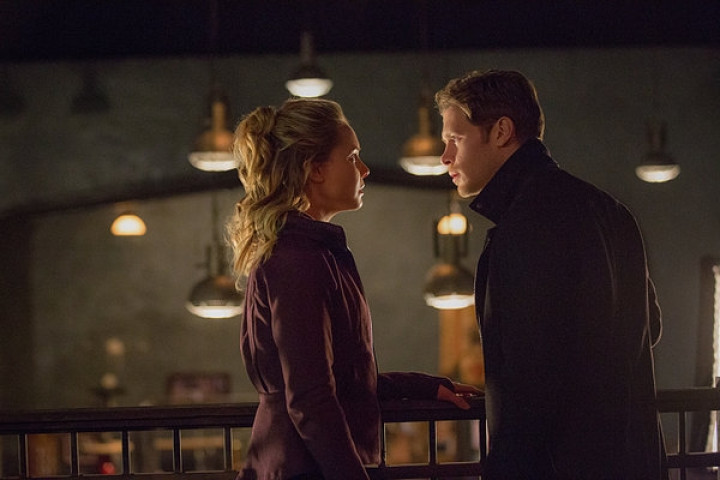 With Klaus Mikaelson's sire lines broken, an old enemy will arrive in New Orleans looking for vengeance in the upcoming chapter of The Originals season 3. Episode 15 is titled An Old Friend Calls, which airs on 4 March at 9pm EST on The CW.
The official synopsis reads as follows:
When Klaus (Joseph Morgan) learns that Cortez (guest star Matt Cedeno), an old vampire with a vendetta against him, has arrived in New Orleans, he finds himself forced to deal with this new threat. Meanwhile, when Cortez begins threatening the lives of innocent residents, Vincent (Yusuf Gatewood) has no choice but to help the vengeful vampire in his plan to take down Klaus. Elsewhere, Marcel (Charles Michael Davis) turns to Davina (Danielle Campbell) for her help after several Strix members turn up missing, and Elijah (Daniel Gillies) confronts Hayley (Phoebe Tonkin) after learning that she's been dealing with Jackson's death in a destructive way.
Click here to watch the episode on the CW website (available only in the US).
In the previous episode, Stefan Salvatore from The Vampire Diaries crossed over to The Originals to hide from vampire huntress Rayna. During his time in New Orleans, he teamed up with Freya to save Klaus and Elijah from The Strix witches. Although Stefan saved their lives, the Strix was successful in breaking Klaus's sire line. Besides, Davina was successful in bringing back Kol Michaelson from the dead.
A new promo for the episode shows Klaus telling Elijah and Freya, "My foes will come for me, like never before. Devils of all kind, crawling out to strike at me."
Then we see Davina in Klaus's house as the vampire says, "Foolish of you to come here alone," after which Kol appears and says, "She didn't come alone, brother." Klaus looks at his brother, who was presumed dead, in shock.
Nathaniel Buzolic, who plays Kol, talks about complicated family reunions and Kol's allegiances. Buzolic told TV Guide, "The one thing that's most important to [Kol] is the person that brought him back. His number one priority is Davina. There's a really great little love story there. It's almost like Romeo and Juliet-esque, only if Juliet could bring Romeo back from the dead. That's such a bond between these two characters that will be very difficult to break."

Speaking about Davina and Kol's complicated bond, the actor said, "Anything to do with the Mikaelsons is a difficult situation. Unfortunately, they don't live in a perfect world. They live in a very twisted and broken world. There are some challenges both of them will have to face. Obviously, Davina had become accustomed to the Kol that was in a witch's body. Now that he's a vampire again it comes with different weaknesses."