Tom Hiddleston has opened up about his relationship with pop star Taylor Swift.
Denying claims that their short-lived romance was a publicity stunt, Hiddleston insisted that a photo of him wearing an "I love T.S." vest was "a joke."
In an interview with GQ Magazine he explained that he wore the t-shirt at a 4 July party to cover an injury on his back.
"The truth is, it was the Fourth of July and a public holiday and we were playing a game and I slipped and hurt my back. And I wanted to protect the graze from the sun and said, 'Does anyone have a T-shirt?' And one of her friends said, 'I've got this.'
"And we all laughed about it. It was a joke."
The British actor was widely mocked for what appeared to be an overblown and uncharacteristic public display of emotion, but said that the pictures were taken "without consent" and inexplicably went on to became an "emblem" for their romance according to Mail Online.
"The narratives that are out there altogether have been extrapolated from pictures that were taken without consent or permission, with no context.
"Nobody had the context for that story. And I'm still trying to work out a way of having a personal life and protecting it, but also without hiding."
The Night Manager star dated Swift for three months last summer after they first became acquainted at The Met Gala before the 1989 hitmaker had split with Calvin Harris. A video of the pair dancing together went viral and seemed to mark the beginning of their romance.
Following a whirlwind romance from June to September 2016, the pair embarked on a much-publicised "love tour" and were photographed in Rome, Australia and London where the Love Story singer met Hiddleston's parents, suggesting that the relationship was for keeps.
The Thor star said that the public obsession with the blossoming relationship made it difficult to maintain. "So we decided to go out for dinner, we decided to travel... She's incredible. [But] a relationship in the limelight... A relationship always takes work. And it's not just the limelight. It's everything else.'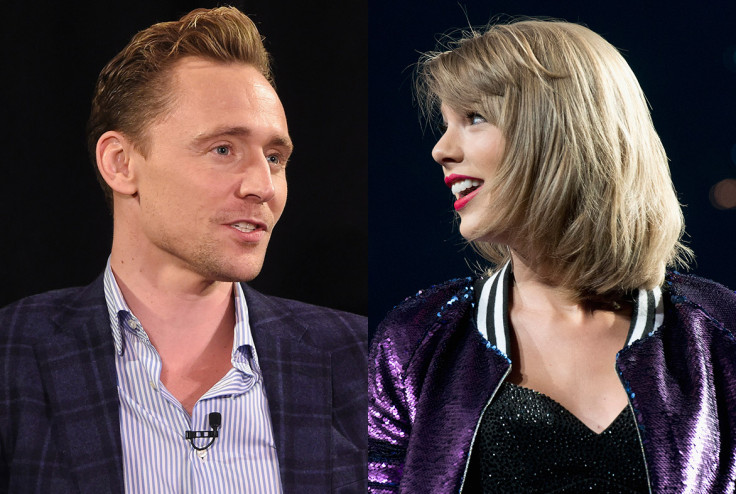 Commenting on the public interest in the pair, who were dubbed Hiddleswift by fans, the Bafta-nominated actor said he had to be "so psychologically strong about not letting other people's interpretations about my life affect my life".
"A relationship exists between two people. We will always know what it was," he said.
Reports suggest that Swift put the brakes on the relationship after the actor seemed overly keen to make their first official public appearance together at The Emmy awards. Hiddleston "wanted the relationship to be more public than she was comfortable with," sources close to the 27-year-old claimed.
Demonstrating that there was no bad blood between the two stars after the break-up, the 35-year-old described Swift as an "amazing woman" adding that the relationship was "real."
"She's generous and kind and lovely, and we had the best time. Of course it was real," he added.