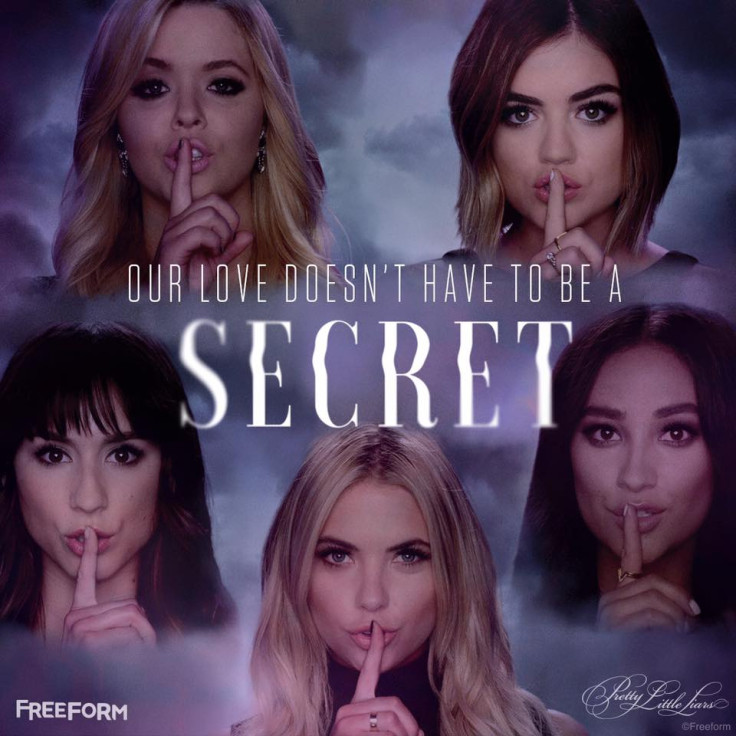 Pretty Little Liars season 6 is all set to wrap up with the finale episode, so get ready to expect some explosive twists. The thriller by Freeform will finally introduce the twin theory and show creator Marlene King has teased that it will freak the fans of the show.
In the midseason finale, Alison tripped from the stairs and ended up in hospital. Soon after she was discharged, she starts experiencing strange things around her. She sees her mother Mrs Jessica DiLaurentis. In a clip released by Variety, Ali looks frightened after she sees her mother, who looks as if she walked till Ali's doorway right from her grave.
In another incident, she felt the "touch of her mother" while in sleep. As teased in the episode description, the events will drive Ali mad, who will start doubting her sanity. As of now, many theories have surfaced over the internet regarding the twins on PLL and speculations are high that there can be a twin of Mrs D.
Click here to watch PLL season 6 finale live on Freeform (only in the US).
The synopsis for episode 20 reads:
With the stalker threatening to kill all of them if they don't divulge Charlotte's killer by the election, the PLLs and company, at wit's end, must boldly fight back. As Spencer and Toby work together to catch Sara Harvey, Yvonne wonders where Toby's true affections lie. Ezra finishes the last chapter of his book, finally ready to say goodbye to Nicole; Aria comforts him during this emotional time and old feelings bubble to the surface. While Caleb works intently on his plan to protect Hanna, they reflect on what could have been.
Meanwhile, Alison experiences strange visions and starts to question her sanity; Emily keeps tabs on her to make sure she's okay.
The episode will also explore Mona's link to Charlotte's murder and how Sara Harvey's secret door inside her hotel room is linked to the crime. The liars, Aria, Hanna, Emily and Spencer, meanwhile will join hands to unmask Uber A, who is threatening to kill them if they do not find out the killer.
Pretty little Liars season 6 finale will air on Tuesday 15 March on Freeform.