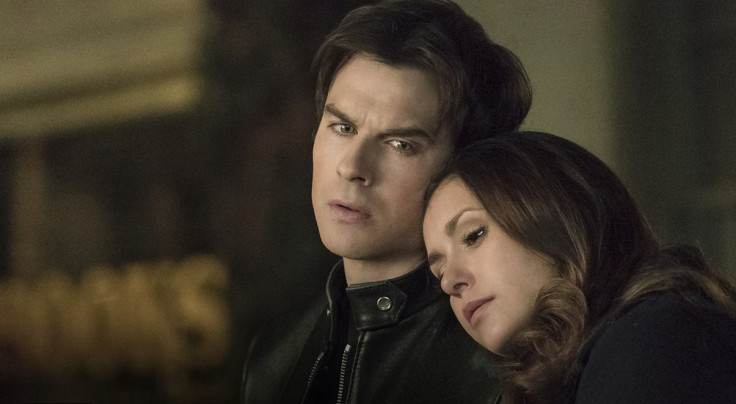 The Vampire Diaries will finally conclude the enchanting love story of Damon and Elena in the season 6 finale episode titled I'm Thinking Of You All The While.
The promo of the TVD season 6 finale teases Elena's death after Kai crashes Alaric and Jo's wedding and create havoc at the wedding venue.
Elena, who turned human after consuming the cure, becomes his victim and receives near-fatal injuries. She is now lying unconscious in the hospital while her friends, Bonnie, Caroline and Stefan are reminiscing the good times they spent with her.
The official synopsis of episode 22 reads as follows:
Meanwhile, Mystic Falls will never be the same after Kai's return from the prison world.
But he is not the only one who is tormenting the vampires and their lives, Lily will also try everything possible to bring her "hungry family" back from 1903.
But while all this is happening, the Gilbert daughter is most likely to breathe her last on the CW's popular super natural thriller series.
"I'm in the hospital. That's in the promo, I can tell you that. I spent a lot of time, horizontal, lying down. I fell asleep a couple of times during takes because I had to pretend to be unconscious. So I can tell you that. Basically, I can tell you nothing," Nina Dobrev told Hollywood Reporters about her character's exit.
It is unclear what happened to Jo after Kai stabbed her during her wedding vows, and it remains to be seem how Bonnie will deal with the situation.
The air will be cleared when the show returns with episode 22 on The CW on 14 May. In case you miss the episode, click here to watch it online the next day.