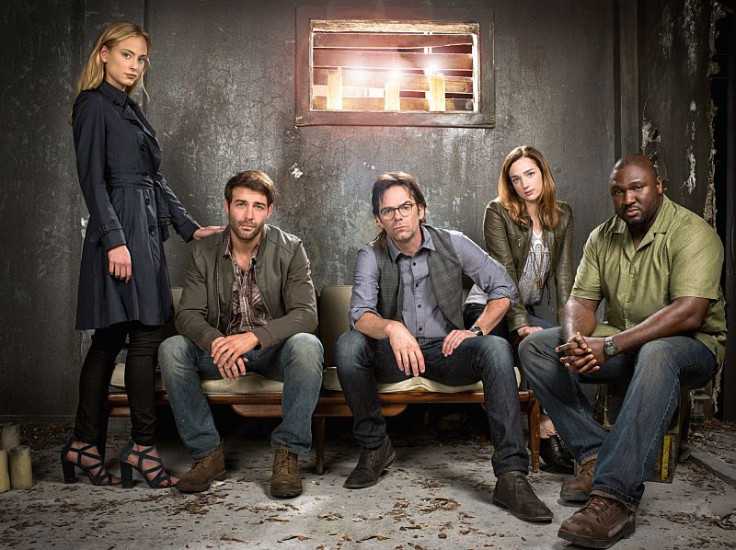 Zoo returns on CBS with an all new episode on Tuesday, 14 July, at 9pm EST.
Episode 3 is titled, The Silence of The Cicadas, where Jamie will convince Mitch to accompany her on a trip to her hometown.
Click here to watch the episode live via CBS All Access. You can watch it online by clicking here.
The official synopsis of the episode 3 reads as follows:
Meanwhile, the promo (below) of The Silence Of The Cicadas teases the beginning of the awakening of the animals as they form groups and start killing humans.
The CBS show is based on the bestselling novel by James Patterson, where animals go an a rampage attacking humans all over the world.
"We expect and hope that you will take the animals' side," Zoo star Billy Burke told TVLine, at the San Diego Comic-Con.
Burke, along with co-stars James Wolk, Nora Arnezeder and Kristen Connolly spoke about the rest of the season. They also said that their will be separate storylines in Tuesday's episode.
"These are definitely four people from completely different backgrounds," Wolk said. "So when they come together, there's a lot of passion, a lot of tension. It's a fun dynamic to watch."
The actors also dished about how the series achieves its army of animals, whether the "bond" between Jackson and Chloe will turn romantic, how the finale ends and whether or not "that bratty kid" will get what's coming to him.
Watch the full Comic-Con interview of all the stars of Zoo (below).