Watches, mobile phones, family photos, $100 bills, and passports from Pakistan, Syria and Sudan – these are the tattered possessions of migrants and refugees who died at sea. Italian homicide police removed the items from the corpses of about 90 men, women and infants who perished aboard three different boats this summer.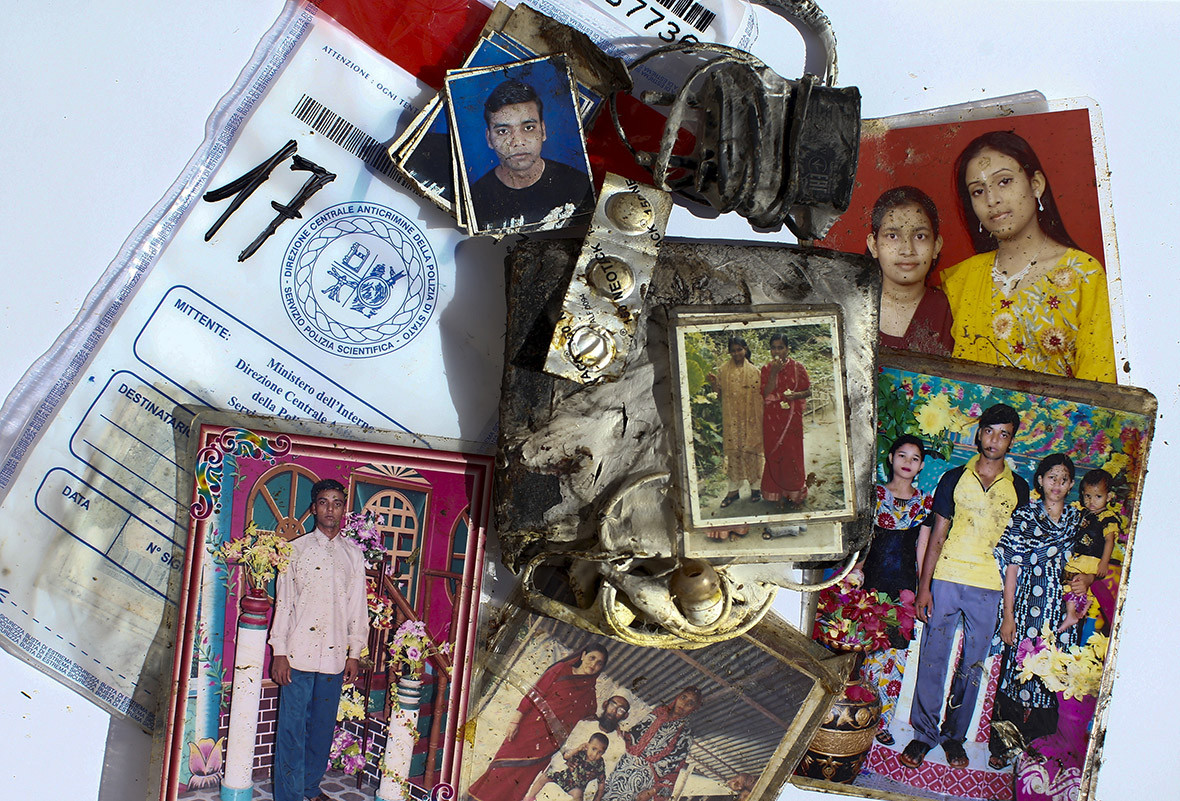 The police preserved the personal effects as potential evidence to use in court against their smugglers, and to identify the bodies. They offer a glimpse into the lives of a few of the 3,500 people who have died this year crossing the Mediterranean, desperate to reach Europe.
The Africa-Italy route is the deadliest, accounting for more than 80% of the total Mediterranean migrant deaths in 2015. Escaping war, persecution or severe poverty, migrants pay $1,200 (around £800) to $1,600 to smugglers, according to Sicilian prosecutors, in a gamble to reach Europe in unseaworthy boats overloaded to maximise profit.
"We treat these cases as murder cases," said Giovanni Drago, a longtime member of Palermo's homicide squad, which gave Tony Gentile of Reuters permission to photograph the drowned refugees' possessions.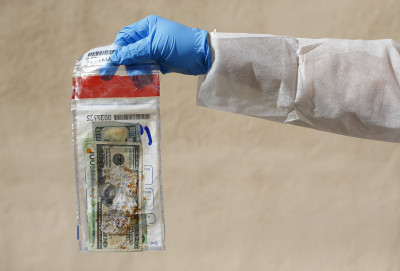 Many of the corpses brought to Palermo had been removed from below the deck of a wooden fishing boat. Jammed together next to the motor, the migrants suffocated, autopsies revealed.
Alpha Sesay, a 36-year-old man born in Sierra Leone, and his two-year-old daughter Prosperin survived a crossing in July, but his 30-year-old wife, Amanda, died. They were fleeing Tripoli, Libya, where he had lived for almost six years, after he claimed he had been stabbed in the chest in his home for being a Christian. "I left Libya because I had nowhere to go. My home was not safe," Sesay said.
He described how he was crammed by smugglers onto an overloaded rubber boat which began to deflate and take on water after about nine hours at sea. In charge of the vessel were two men, a Gambian and a Senegalese. "They beat people inside the boat because ... some people were standing up," out of fear, Sesay recounted. When a rescue vessel arrived it was too late for his wife, who Sesay found lying dead. She had been beaten by the two men, he said. Several others died on the same boat, including Sesay's adult niece.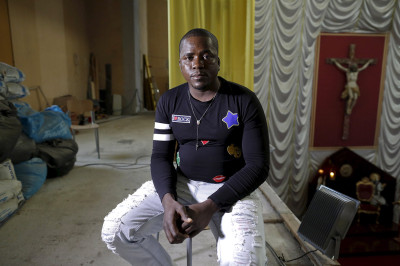 The Gambian and Senegalese men were arrested and charged with international people smuggling and murder. If convicted they face more than 20 years in prison. Before her body was taken away, Sesay removed a bracelet he wore and put it on his wife's wrist. A few days later, Palermo police found, photographed and catalogued it for evidence. "Jesus Loves Me," the bracelet read.
(Additional reporting: Reuters)