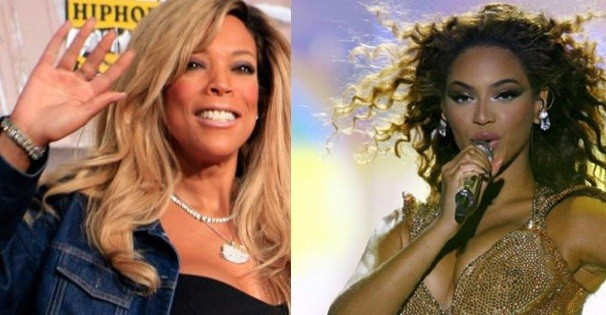 Talk show host Wendy Williams has courted controversy after slamming Beyoncé for her apparent lack of intelligence.
The 48-year-old pundit made the comments during a recent show while discussing Beyoncé's directorial debut in her forthcoming HBO documentary.
She told the audience: "I am a Beyoncé fan. I'm gonna be watching this documentary cause fortunately one of the TVs in our kitchen has closed captioning so I'll be able to understand what she says.
"You know Beyoncé can't talk. Beyoncé sounds like she has a fifth grade education. She can't talk. Honestly. We really do have the closed captioning for times like that."
After receiving a barrage of boos from the appalled studio audience for making the digs at the Single Ladies hitmaker, Williams reacted defensively by insisting: "Excuse me, I just said I was a fan. But we have to call a spade a spade."
The internet quickly erupted with complaints as outraged fans headed online to defend Queen B.
One unimpressed fan wrote: "Haters come in all shapes and sizes and those that can not do talk about it. Wendy can not be satisfied with her fame she has to slam another person doing great things. That tells you a great about Wendy and her character."
This is not the first time that Williams, who is known for her bold, no-holds barred take on the stars, has slammed the 31-year-old mother-of-one.
Last year she tackled the theories that Beyoncé, who is married to Jay Z, faked her pregnancy. During one show, she even used pregnant women to try and prove her theory by comparing them to the infamous video of Beyoncé sitting down while pregnant.