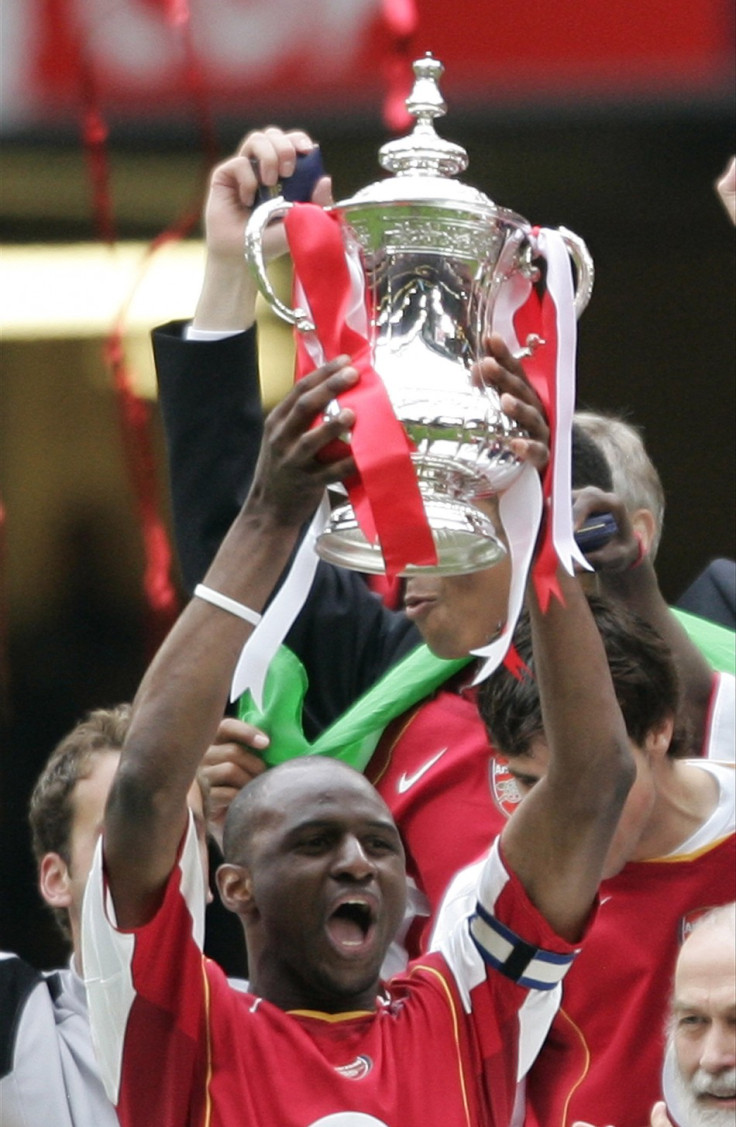 Arsenal manager Arsene Wenger believes Patrick Vieira's arrival at Highbury was a crucial moment in his subsequently brilliant managerial career in north London.
The towering midfielder moved to Arsenal in September 1996, a few months prior to the incoming Wenger but at the request of the Frenchman. The France international then proceeded to establish himself as one of the finest midfielders of his generation and one of the greatest Premier League players ever.
Wenger believes Vieira's form for Arsenal gave the relatively unknown ex-Nagoya Grampus Eight manager credence in his new job at the Gunners.
The long-serving Arsenal manager suggests Vieira's near seamless adaption to the robust and permissive referring of English football, afforded him time to gradually implement his own ideas that have since shaped the whole nature of the club and its subsequent history under Wenger.
"People like Patrick Vieira, I have a lot of fond memories of - he was the first player I bought," Wenger told Arsenal's official website at a Q&A session at the Emirates.
"When you buy your first one and he is the right one it gives you a lot of credit. I arrived here (at Arsenal) with little credit and Vieira, by coincidence, had the English qualities - he could battle with anybody - and also brought something from the technical French side.
"He had a great combination of the English fighting spirit, the bravery and the technical qualities of a midfielder." The Arsenal chief continued. "He is probably the one who gave me most credit and time to convince people that I could manage at this level."
Vieira moved from AC Milan as a relatively peripheral yet evidently talented young Frenchman and he subsequently became a totem of strength and a symbol of Arsenal's quality for the next nine years. He won three Premier League titles and four FA Cups and he was the last Arsenal captain to lift a trophy for Arsene Wenger's side.