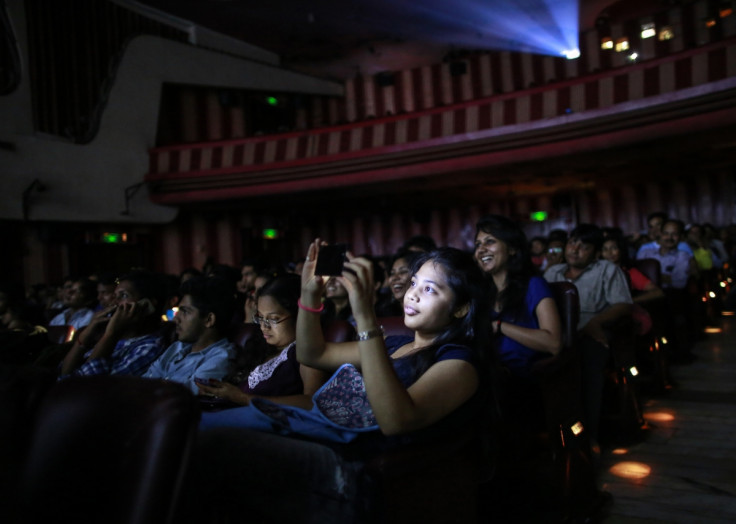 One of the most annoying and common occurrences in theatres these days is the glowing screen of a mobile interfering with a performer's focus and an audience member's ability to enjoy a play uninterrupted. To combat this issue, a West End theatre in London is planning to make use of lasers to stop audience members from using their phone during performances.
The Jermyn Street Theatre hopes to discourage audience members from using their phones during performances by shining a laser on them. The concept has been borrowed by Chinese theatres, who currently use the tactic to shame theatre-goers into switching off their phones and focus on the performance. The technique has been used so far at the National Centre for the Performing Arts in Beijing and the Shanghai Grand Theatre, according to a New York Times report.
Jermyn Street Theatre's artistic director Anthony Biggs told The Times the use of mobile phones in the middle of performances has lately become a major issue for the theatre and performers. The theatre hopes to trial the Chinese's laser technique to test its effectiveness in discouraging people from using their phones during performances.
Summing up the annoyance factor of the issue pretty perfectly Biggs said: "Having someone sit next to you with their phone on, even vaguely in your eyesight, makes you irrationally angry. Maybe it's not legally wrong but it makes you want to kill them anyway."
"I also think that we've got to the stage when people think it's their right to use their phone anyway. Their response is: 'Why shouldn't I?' But I'd be up for [trying] lasers. Any way of stopping mobile phones, I'll give it a go," he added.
Although the theatre is willing to try out the method to test its effectiveness, it also acknowledged the disadvantages of adopting such a practise. Biggs noted: "I can see problems. What if you shamed the wrong person? Although the theatre has every intention of stopping mobile phone users, including using this particular method, it hopes that it doesn't have to resort to it very often and that eventually the audience's sense of decorum will overcome the necessity of using such techniques."