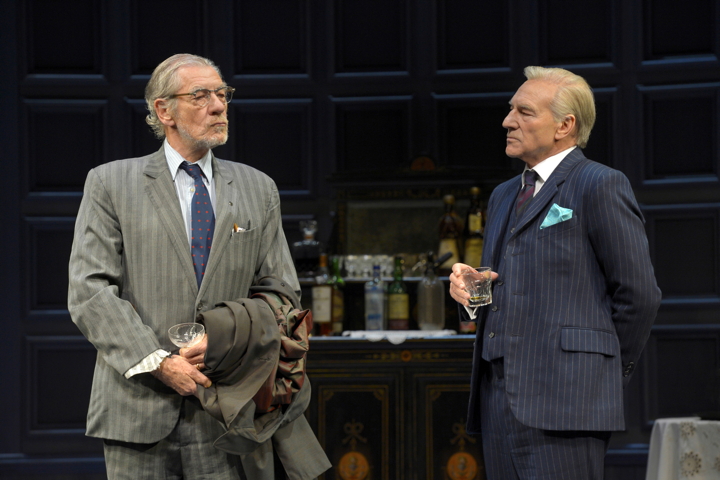 X-Men frenemies Sir Ian McKellen and Sir Patrick Stewart have reignited their professional bromance by teaming up for a West End play, No Man's Land. Fans will see the pair's charismatic chemistry light up the stage once more as they join forces in the Harold Pinter classic as it tours the UK before settling in London's Wyndham's Theatre later this year.
The play centres around two ageing writers, Hirst and Spooner, who booze into the early hours on mainly Scotch – good men – at Hirst's stately home after meeting in a nearby pub in Hampstead shortly before. As the pair become more intoxicated, their innocent chat turns into a sinister power struggle, whereby two additional young men become involved with seemingly bad intentions. History repeats itself from screen to stage as their characters Professor Charles Xavier (Stewart) and Magneto (McKellen) in X-Men were on the same team before things turned nasty pretty quickly. These two like a squabble, we'll tell you that.
The last time the iconic actors shared a West End stage was in 2013 when they played Estragon and Vladimir in Samuel Beckett's Waiting For Godot, so we couldn't be more excited for their reunion. About time. No Man's Land is an absurdist play that was written by Pinter in 1974 and first produced and published in 1975. Its original production was at the Old Vic Theatre in London by the National Theatre on 23 April 1975, and it later transferred to Wyndhams Theatre until January 1976.
Both Stewart and McKellen have had glittering careers on the stage, with the latter causing a frenzy when he removed his underwear to convey the madness of the senile King Lear in Trevor Nunn's RSC production in 2007.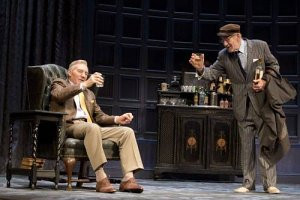 Ian McKellen and Patrick Stewart reunite on the stage once more for No Man's Land
2016 NML
Talking of the new stage venture, Stewart said: "I saw the original production of No Man's Land three times in one week at Wyndham's Theatre, and would have seen it more if I could have afforded the tickets.
"I made a promise to myself that one day I would play Spooner or Hirst, but to be doing it back at Wyndham's with Ian McKellen was a fantasy I never entertained," the Guardian reported.
McKellen added: "Playing Spooner to Patrick's Hirst on Broadway was a constant joy, which is why I am delighted to be back with him in the West End.
No Man's Land opens in Sheffield on 3 August this year and will be on the West End from 8 September. Tickets are on sale now.