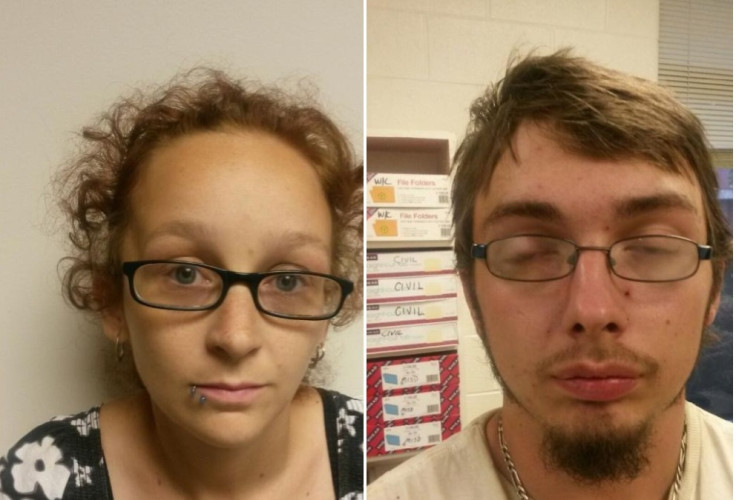 A West Virginia couple has been arrested after allegedly trying to sell a three-month-old baby for as little as $500 so they could buy illegal drugs.
Police say Jonathan Flint, 20, and fiancée Ashley Harmon, 25, knocked on the door of a woman's house in Layland and attempted to sell Harmon's sick infant for $1,000 (£690, €880), later halving the price.
When the woman refused, the pair allegedly then asked her to babysit the infant while they went to a convenience store.
Investigators say she agreed but said the couple failed to return until the next day, on 28 May, after she had already called the police and the child had been taken into care.
Detectives believe the pair intended to use the cash to buy drugs, according to WSAZ news. Child protection officers revealed the baby may have also been suffering from drug withdrawal, saying it would not stop crying and shaking.
Flint and Harmon have both been charged with selling or attempting to sell a child and with gross child neglect.
Prosecuting Attorney Larry Harrah said: "It is a sad commentary on the society in which we live that we actually have to codify laws prohibiting the sale or attempted sale of innocent young children. My office has been working closely with the Sheriff's Office and Child Protective Services since we first learned of this complaint, and we intend to vigorously pursue the criminal charges filed in connection with this matter."
Police say the couple had travelled from the Rupert area of Greenbrier County in West Virginia after hatching the plan to sell the baby, leaving behind Harmon's two other children, both aged under three.
Flint and Harmon were eventually found in Highland Mountain area of Fayette County and arrested on Friday (3 June). The child was taken to a local hospital and then placed in a foster home until they were able to track down the biological father.
"Law enforcement officers frequently deal with some pretty strange situations," said Sheriff Steve Kessler, of Fayette County police. "A situation like this is really out of the ordinary though. We are extremely grateful for the assistance provided to us by the Child Protective Services Workers who worked diligently to insure the health and safety of this innocent infant child and helped us identify and locate the individuals who allegedly attempted to sell this child."
Both Harmon and Flint were taken to the Southern Regional Jail. Their bond is set at $100,000 each.