What is Donald Trump's mental state? Russia compiles 'psychological portrait' for Putin
'Trump cannot come to a meeting with Putin as a loser,' one former deputy foreign minister warned.
A seven-page dossier aiming to provide "a psychological portrait of Trump" is allegedly being compiled for Russian President Vladimir Putin.
The report on his American counterpart will be given to Putin before the two leaders meet officially, according to NBC News. One conclusion thus far reportedly reads "is that the new American leader is a risk-taker who can be naive".
Former deputy foreign minister Andrei Fedorov described the Republican to NBC as somebody who "doesn't understand fully who is Mr Putin – he is a tough guy."
While no date has been set for the meeting between Trump and Putin, the dossier is being updated regularly by a team of former diplomats and the Russian president's staff to reflect his counterpart's state of mind.
"Very serious preparatory work is going on in the Kremlin, including a paper – seven pages – describing a psychological portrait of Trump, especially based on this last two to three months, and the last weeks," said Fedorov, who said he has known Trump for 17 years.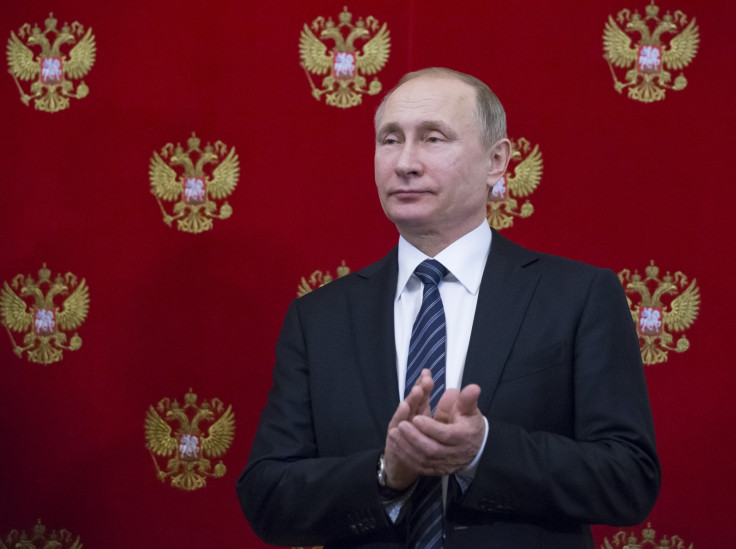 While it is common for leaders to receive briefings before holding discussions with their opposites, it is highly unusual to get detailed information on their psyche.
The Trump administration has come under heavy scrutiny over reports of ties with Moscow. The US president has repeatedly denied having contact with Russian intelligence officials during the election campaign.
"How many times do I have to answer this question? Russia is a ruse. I have nothing to do with Russia," an irascible Trump said, during a White House news conference last week.
However, Trump's national security adviser Michael Flynn was forced to resign less than a month into his new role over allegations that he discussed US sanctions with Russia prior to Trump taking office.
In his resignation letter, Flynn said he "inadvertently briefed the Vice President Elect and others with incomplete information regarding my phone calls with the Russian Ambassador."
Earlier this month, it was reported that the creation of a 9/11-style commission to probe Russian meddling in the US presidential election won cross-party support.
While the controversy refuses to ebb away, Fedorov noted that Russia "is now a kind of banana skin for Trump – that's why we should avoid any kind of step that could damage Trump."
He added: "Trump cannot come to a meeting with Putin as a loser – he must sort out his domestic problems first."
The US commander-in-chief is currently embroiled in a bitter row with the press as he continues to perpetuate the notion of "fake news" surrounding his presidency.
Lifting the lid on the Kremlin's perception of Trump, Fedorov said his "constant battle with the mass media" is "worrying us."
© Copyright IBTimes 2023. All rights reserved.