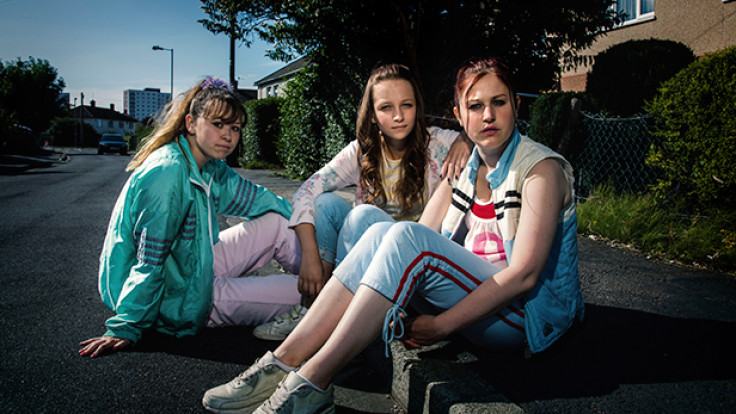 BBC1's premiere of its new three-part drama Three Girls rattled viewers to the core as it brought the Rochdale child sex abuse ring story from 2015 to life.
Written by Nicole Taylor, the moving first episode, which premiered last night (16 May), centred around teenager Holly, played by rising star Molly Windsor.
She is groomed by a man known as "Daddy" and lured with food, alcohol and cigarettes before being raped and passed around the British-Pakistani men like a piece of meat, along with other victims.
Holly's only ally in the ordeal is sexual health worker Sara Rowbotham – played by Maxine Peake. Sara will feel relieved in tonight's second part when the police finally take notice.
After her pleas went previously ignored, the true extent of the abuse and betrayal is revealed and sends shockwaves through the police, and they're finally ready to listen.
But if Detective Constable Maggie Oliver and the police team can persuade the girls to revisit the horror they suffered remains to be seen.
And since the victims were rebuffed and disbelieved before, why should they trust the police?
The focus remains on the abused trio, "three girls" Holly, Ruby and Amber, as one of them chillingly says:"[We were] passed around like a ball."
The brutal drama shocked viewers with its first episode, with many taking to social media site Twitter to express their opinions on the show. One user said: "Watching #threegirls the fact this happens is disgusting I can't believe such sick things still happen in this world. #sexualassault".
Another added: "If you haven't watched #ThreeGirls make the time to do so. It's hard, painful and disturbing BUT IT'S HAPPENING ALL AROUND US!" while a third put: "Wow #ThreeGirls Maxine Peak is just amazing portraying someone in a system that just constantly lets down young children".
The Rochdale child sex abuse ring involved underage teen girls from Rochdale, Greater Manchester, and saw 12 men convicted of sex trafficking and other offences including rape and conspiracy to engage in sexual activity with a child, on 8 May 2012.
A total of 47 girls were identified as victims of child sexual exploitation during the police investigation. Since the men were predominately British Pakistanis, it led to discussion on whether the failure to investigate them was linked to the authorities' fear of being accused of racism.
Three Girls premieres on BBC1 tonight (16 May) at 9pm.