What is Meitu? Chinese selfie app goes viral as famous faces get anime 'hand-drawn' makeovers
Where to download and use the 'photoshop for enhancing your beauty' on iPhone and Android.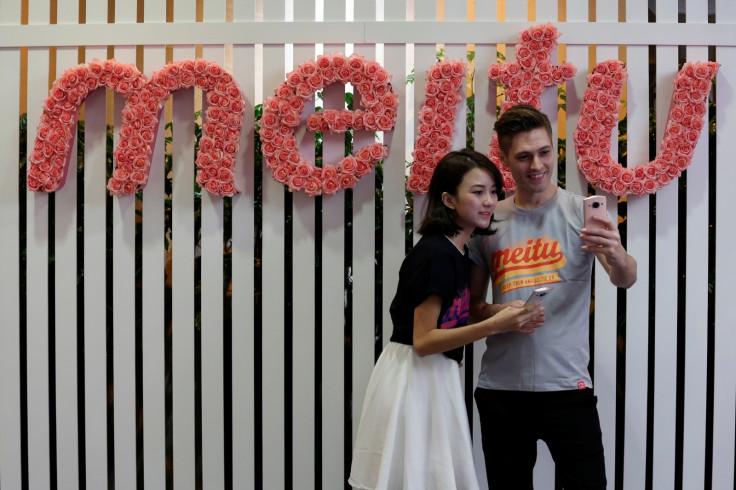 The bizarre, pink-soaked realms of Chinese mobile app stores are strange, seemingly alien places, with social networking, photography and gaming apps unknown to most iPhone and Android smartphone users from around the world clocking insane download figures. But once in a blue moon, one of these apps makes strides in other markets.
The latest offbeat Chinese creation to make waves in the Western hemisphere is Meitu – a free photo-editing app from a Xiamen-based start-up developer and occasional smartphone-maker that shares the app's name. Thanks in no small part to the app's popularity (and its multiple spin-offs), Meitu Inc. was valued at just under £4bn when the company went public in an IPO on the Hong Kong stock exchange in December 2016.
With over a reported 450 million users across China and the rest of Asia and over 6 billion photos uploaded and touched-up each month, Meitu has transformed into a craze in its native region.
Now that craze is headed our way thanks to a new 'hand-drawn' feature introduced in a recent update. But what does it do, where can you get the viral app, and how exactly does it work? IBTimes UK took the app for a spin to find out.
What is the Meitu app?
Meitu is essentially a basic Photoshop-like suite for selfies on your smartphone. Yet while many mobile devices include editing tools for touching up dimples and blemishes as standard, Meitu has a single goal in mind: Making the subject look as "beautiful" as possible, hence the name, which roughly translates to "beautiful picture".
As well as a wacky range of brightly coloured backgrounds, augmented reality-style frames, "hyper-cute" stickers, filters and brush tools available to "beautify" your selfie snaps, Meitu's main feature is "Beauty Retouch", which quickly removes skin imperfections like spots and facial lines and can brighten and enlarge your eyes – the latter with potentially horrifying consequences when taken to extremes.
The app also extends its makeover suite away from faces, offering to slim or add curves to body shape and even adding length to legs. Once you've settled on a suitably idealised look, the results can then be quickly shared on Facebook, Twitter, Instagram and the like.
Meitu also supports three languages: English, Simplified Chinese and Traditional Chinese.
What is Meitu's 'hand-drawn' feature?
In its first update for 2017, Meitu invited its users to "welcome the new year by transcending dimensions with your flawless beauty!", with a new feature that introduced "hand-drawn selfies".
These insanely sugary snaps come in six "dreamy" variations – Angelic, Blossoms, Fairytale, Petals, Mermaid and Baronness - and can be applied to existing or new photographs with a few quick taps.
Adding your own face into the mix results in a psychedelic, Kawaii-like version of your own visage, with the rosiest of rosy cheeks, baby smooth skin and a dazzling background of either bubbles, flowers, cat stickers (of course) and more.
It's this update that has really sent Meitu into overdrive away from its native home of China, with users flocking to the app to transform their friends and family into anime-esque caricatures. But like every app that lets you upload any random picture with hilarious results, the main subjects circling on social media have been celebrities. We tried this out for ourselves with, well... you can see below.
As a tip, your results will differ based on the quality of the photo chosen, so make sure your Malik Zayn pics are in at least HD quality.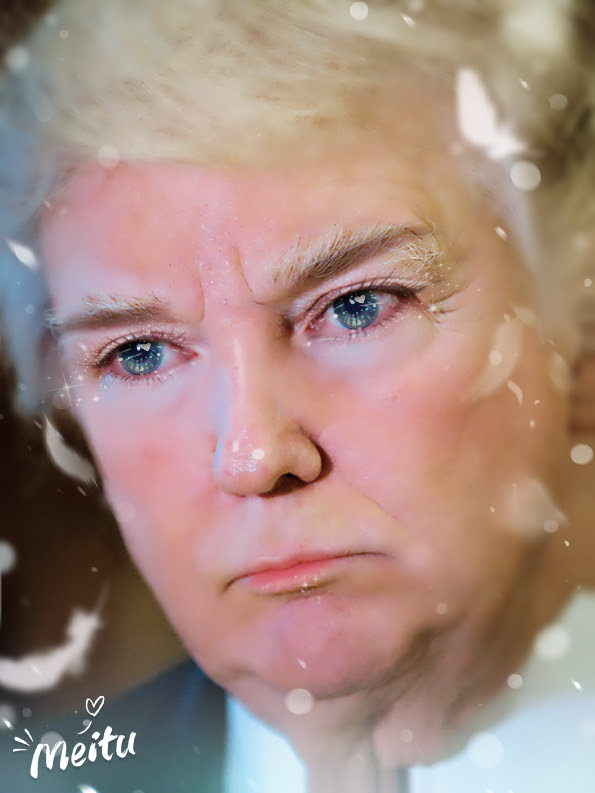 How to download Meitu on iPhone, iPad and Android smartphones
The Meitu app is available for free for Apple users on the App Store and is compatible with iPhone, iPad, and iPod Touch devices running iOS 8 or later. You can download it here.
As for Android users, Meitu is again free from the Google Play Store and will run on any Android device running version 4.0 (Ice Cream Sandwich) and up. Here is link to the official store.
What is happening with Meitu on social media?
This is an easy one, just type in "#meitu" into a Twitter search to see the results. Here are just a few of the beautified selfies on the platform:
© Copyright IBTimes 2023. All rights reserved.