WhatsApp rolls out new Spam Blocker feature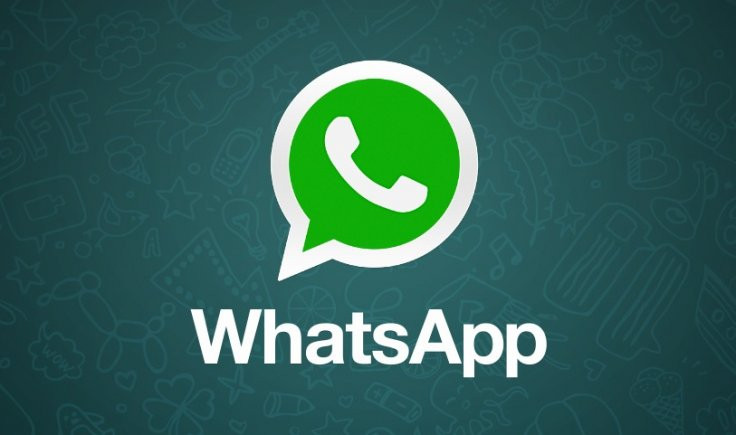 WhatsApp has now apparently rolled out another feature allowing users to officially tag unwanted other users as spam, as well as blocking unwanted messages. The popular instant messaging service recently completed a Material Design-inspired makeover.
According to an Android Police report, that in turn quotes a Google+ post by a WhatsApp user, the "Report Spam and Block" feature is being rolled out in the newest version of WhatsApp messenger, downloadable from its official site.
As of now, Google's Play Store has WhatsApp bearing number 2.12.5. Downloading this version of the messenger might not allow you to use the "Report Spam" feature; download WhatsApp for Android from the official site and check for the new blocker.
The Android Police report also lists screenshots that seemingly confirm the rollout of the Spam user reporting/blocking feature. Check out the below screenshot.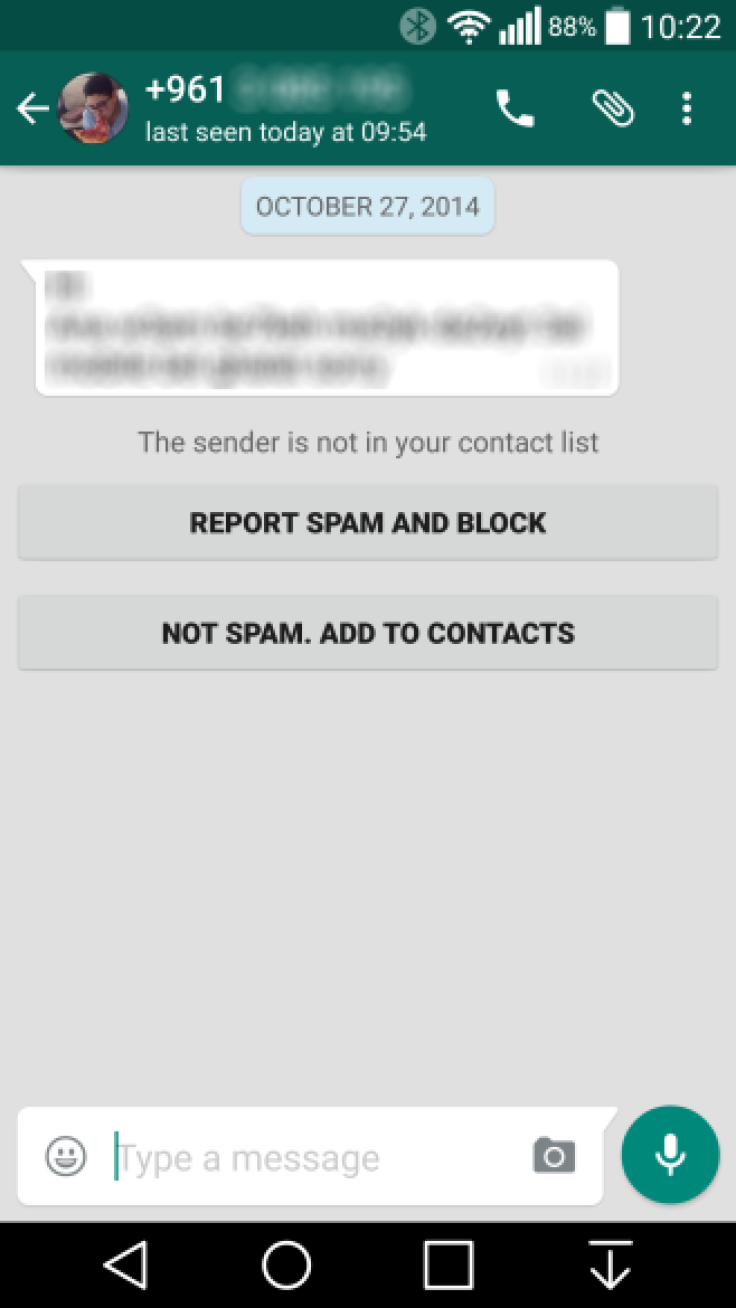 Gauging the above image, two options are clearly visible: Report Spam and Block and a Not Spam, Add to Contacts. Report Spam should lead users to a new dialog box that requires confirmation to report a particular contact to WhatsApp as Spam, and thereby permanently block the contact from sending messages/images/pictures to users.
WhatsApp users can also resort to "plain-blocking" any particular contact if not already added to contact list, by selecting Block from the overflow menu present at the top right-hand corner of the screen.
Report Spam and Block and block seems to be applicable to only Android users at this point in time. Smartphone owners are advised to download the latest version of WhatsApp and check for the new feature - let us know about the rollout in our comments section below.
Currently, WhatsApp has incorporated, within its official iOS app, the all-important voice calling feature. The updated app is available to download via iTunes.
© Copyright IBTimes 2023. All rights reserved.