WhatsApp voice-calling feature active for some Android users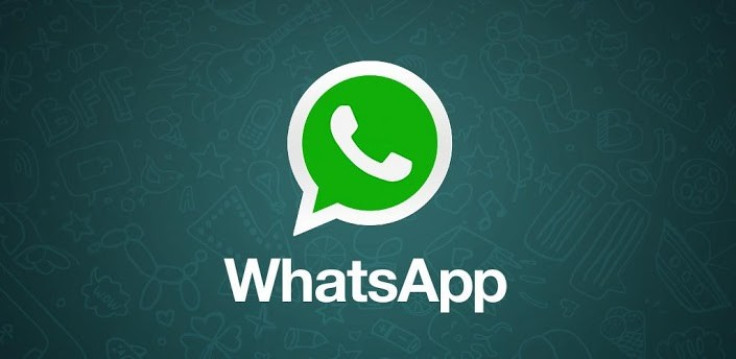 Popular messaging service WhatsApp has reportedly begun testing a voice calling feature among a small number of Android users.
Just under a year ago WhatsApp founder Jan Koum announced the company would be integrating a voice-calling feature into its hugely popular messaging app, saying at the time that it would begin rolling out in the second quarter of 2014. That hasn't happened, but now a Reddit commenter has posted screenshots of the feature working on his Nexus 5 smartphone.
According to a Reddit post by Pradnesh07, he was able to use the feature in the latest beta version of the company's Android app after a friend called him using the same service.
"A friend of mine called me, I had to answer the call, then force close it," he explains. "Some people reported the feature [activated] after this step but I needed to reinstall the app."
Based on the the screenshot posted by Pradnesh07, the UI of the updated app will be immediately recognisable to WhatsApp users, now showing three primary tabs for calls, chats and contacts.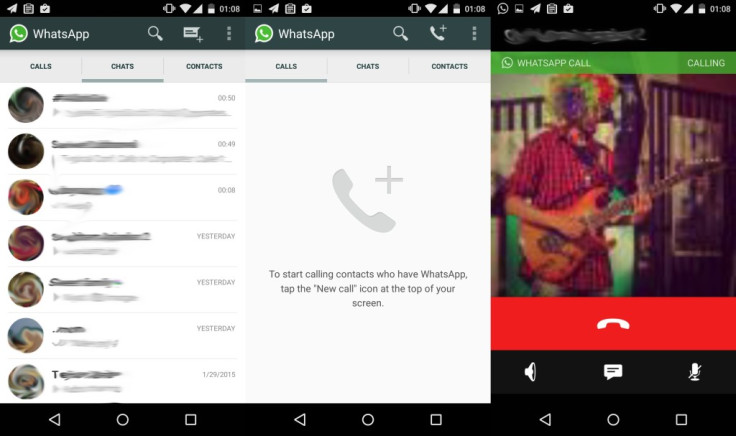 Calls can be initiated to contacts by tapping the 'New Call' button located at the top of the screen and during a call, users will have the option of tapping speakerphone, mute or message.
WhatsApp recently launched WhatsApp Web, a browser-based service which allows you send and receive messages using your PC.
If the details provided by Pradnesh07 are correct, WhatsApp seems to be in the final stages of testing its latest feature, one which currently requires an invite from people who have already tested it out.
While it is not possible to simply get the feature on your own phone, WhatsApp users can go to the official website, download the latest beta and post a message to other users who have tested out voice calling asking for an invite.
© Copyright IBTimes 2023. All rights reserved.