WhatsApp 'unsend' feature is finally revealed – here's how to recall embarrassing messages
Ever wanted to undo a message you sent by mistake? Well, now you will be able to.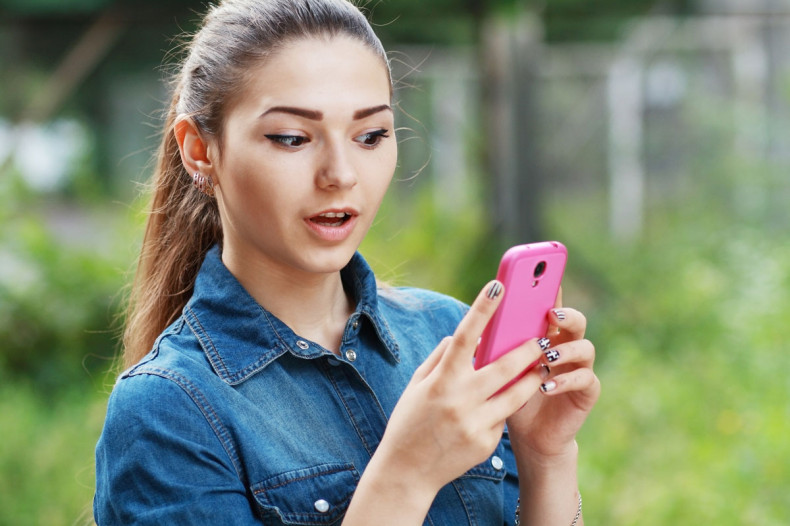 The long-awaited, most-requested, much-needed feature of recalling and deleting a WhatsApp message you sent by mistake has finally been made official, after being spotted on its support page.
No longer will users suffer that gut-wrenching feeling of sending a message to the wrong person or accidentally insulting someone on your family group chat as instructions for a 'message recall' feature was seen on its website – all but confirming it's coming to the app.
The ability to delete a message has long been rumoured, with the latest leaks claiming it was seen in the code for a beta version of a WhatsApp update. Now, with the feature described in plain view on its support page, careless messagers can start to celebrate... almost. The support page (screenshot below) disappeared shortly after it went live. However, it can be assumed it was a test page in preparation for the roll-out.
When it is live, the new feature will allow you to undo a message up to five minutes after you pressed send. After that time, it's too late. The recipient (if they didn't already see it) will be presented with an alert saying 'This message was recalled', hopefully prompting only confusion and intrigue rather than shock and horror.
There is a catch though. In order for this to work both parties will have to be on the latest version of WhatsApp, meaning messages sent on group chats might still run the risk of being left awkwardly in sight.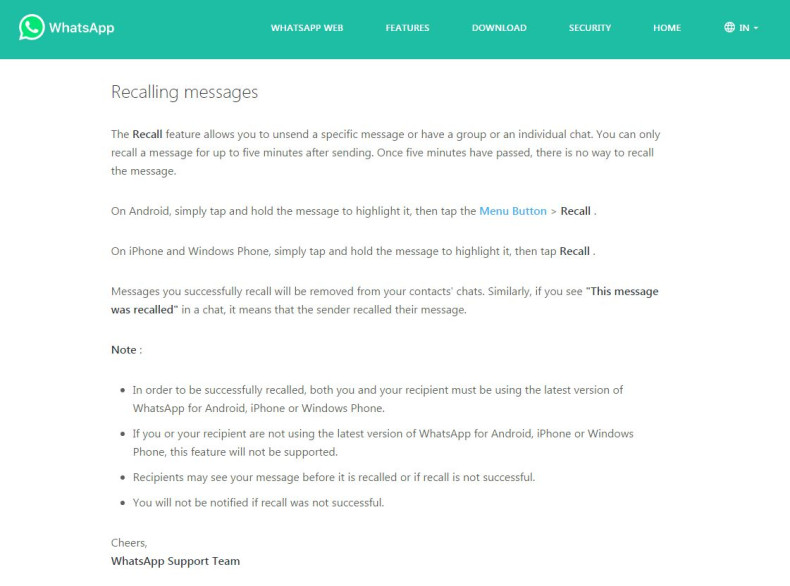 Message recall has been one of the most sought-after features for the messaging service, which now boasts over 1.2 billion monthly active users.
The new feature will become available once WhatsApp updates the app. To get you prepared, here's the instructions on how to do it:
On Android, simply tap and hold the message to highlight it, then tap the Menu Button > Recall.
On iPhone and Windows Phone, simply tap and hold the message to highlight it, then tap Recall.