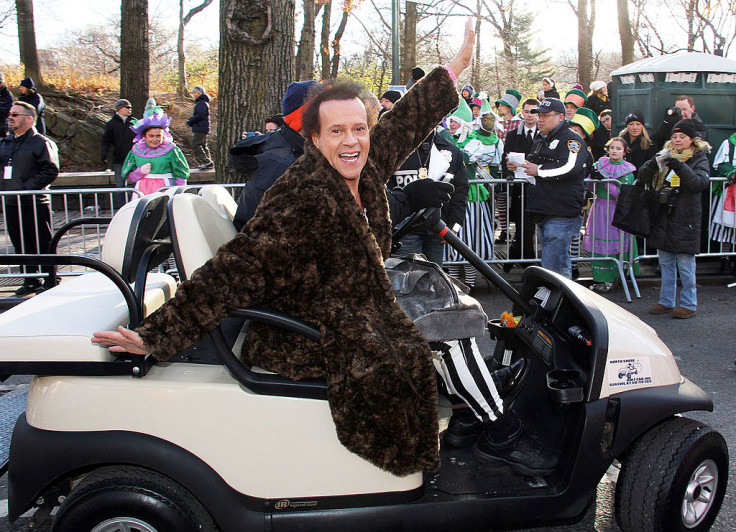 Fitness guru Richard Simmons took to social media to set the record straight regarding transitioning rumours. The 67-year-old comedian wrote on Facebook, "Some tabloids have recently falsely reported that I am transitioning. In response, I feel compelled to set the record straight and refute these lies. Although I am not transitioning, I have and always will be supportive of those who are going through their journey."
The actor also condemned the tragic Orlando shootings and urged the society on a whole to be more compassionate towards the LGBT community.
In his tributes to the victims of the Orlando nightclub massacre, he wrote, "We should not lose focus on showing love, strength and compassion to all of the LGBT community during these tragic times. My broken heart and healing thoughts are with the people of Orlando and all other victims of prejudice, bigotry and hate."
Meanwhile, rumours about the comedian's alleged sex change started after a report claimed that Simmons was undergoing a sex change. However, his spokesperson denied the rumours and told ET Online, "He is fine. This is such nonsense, even for the Enquirer. It's not true."
Earlier this month, Simmons was hospitalised for dehydration. The actor released a statement following his health status saying: "Thank you to everyone who has reached out with love and concern after hearing I was in the hospital. I was dehydrated and needed some fluids and now I am feeling great! Summer is here - drink plenty of liquids. Big hugs and kisses for caring."