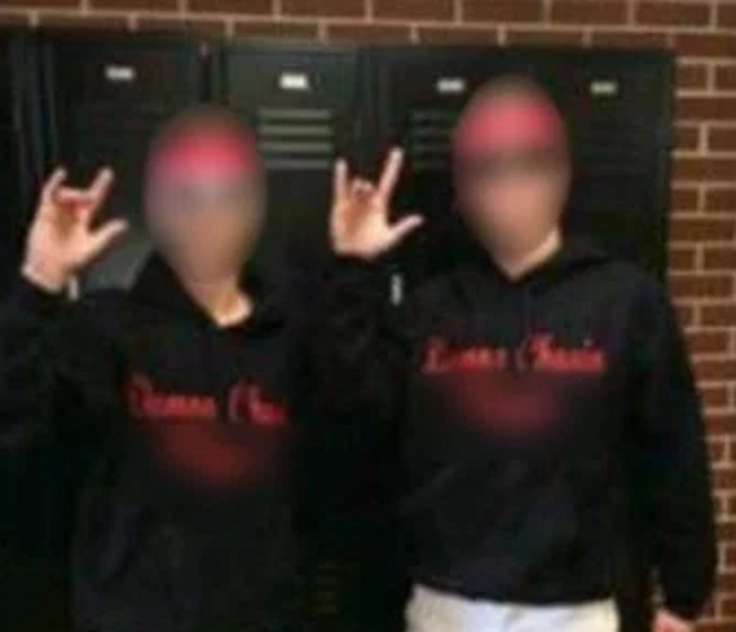 Two white high school students from Alabama have sparked outrage by wearing hoodies featuring the N-word to a homecoming event.
The boys, believed to be minors, wore black tops reading "Demon Chasin' N***er" to Ardmore High's Twin Day – where students were encouraged to come dressed in pairs during Homecoming Week.
In addition to the offensive items, the pair wore sunglasses, pink bandanas and little white shorts.
A photo of them posing together on the school's Limestone County campus circulated on Snapchat and was eventually seen by a teacher.
It is not clear what the phrase "Demon Chasin' N***er" refers to.
Limestone County Schools (LCS) says the shirts were confiscated and the students were disciplined, although the exact nature of their punishment is not known.
"The students' actions are a violation of the core values of our schools system and do not represent the student body," Karen Tucker, public relations officer for LCS told WHNT.
"We hold our students to the highest standards and we will not tolerate this type of behaviour. LCS remains committed to the safety of our students."
Ardmore lies just inside Alabama on the Tennessee border. It has a population of slightly over 1,000 people.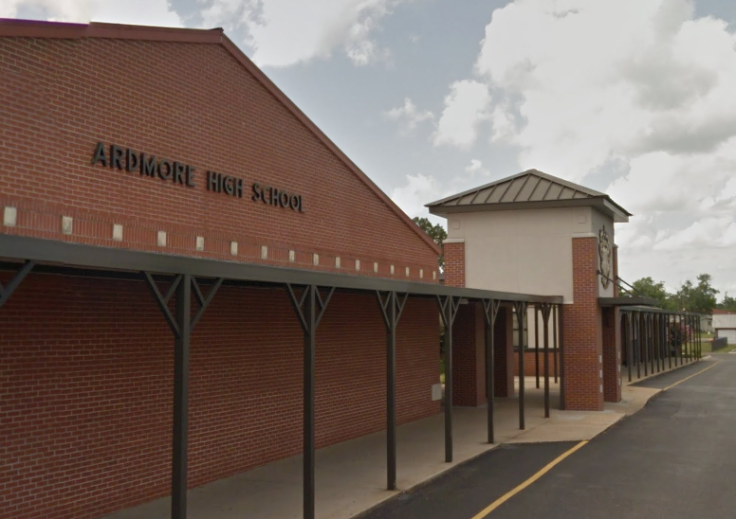 The town was 94.3% White, 1.9% Black or African American, 0.8% Native American, and 0.9% Asian, according to the 2000 census.
Ardmore High enjoyed a week of special events to mark Homecoming 2018. On Tuesday students were invited to dress up as senior citizens or infants while on Thursday they were told to "go crazy with hair, clothes, socks, etc".
Tucker said: "We have rules and regulations on preventing, recognising and reporting bullying and insensitive behaviour as well as curriculum for students at all grade levels.
"We will continue to take every appropriate measure to ensure that our schools are safe and welcoming places for students to learn."