White House advisor Michael Flynn puts Iran 'on notice' over ballistic missile test
Iran's defence minister had earlier warned foreigners not to interfere in its national affairs.
With relations between the US and Iran already at a low ebb following President Donald Trump's temporary executive order banning migrants from Iran and six other Muslim-majority countries, a senior Trump advisor today put Iran "on notice" over its ballistic missile test on Sunday (29 January).
According to the Pentagon, the test ended in failure as the missile exploded on re-entry into the earth's atmosphere after travelling 630 miles (1,010 km). However the United Nations Security Council held an emergency meeting to discuss the development, which new US Ambassador to the UN Nikki Haley called "unacceptable" according to Reuters.
On Wednesday (1 February) Iran's Defence Minister Hossein Dehghan said the missile test did not violate any existing resolutions, stating: "The recent test was in line with our plans and we will not allow foreigners to interfere in our defence affairs. The test did not violate the nuclear deal or Resolution 2231."
The statement drew a tough response from White House National Security Adviser Michael Flynn who listed Tehran's supposed transgressions including "weapons transfers, support for terrorism, and other violations of international norms."
The Obama administration had been too soft on Iran, said Flynn, citing an apparent attack on a Saudi warship by Iran-backed Houthi as another cause for concern.
"President Trump has severely criticised the various agreements reached between Iran and the Obama Administration, as well as the United Nations – as being weak and ineffective," said Flynn, ITV reported. "Instead of being thankful to the United States for these agreements, Iran is now feeling emboldened. As of today, we are officially putting Iran on notice."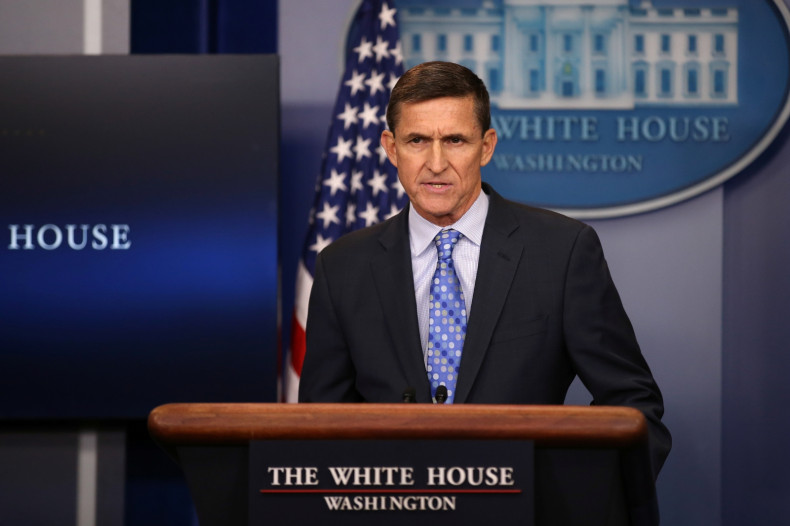 Asked what was meant by the term "on notice", White House spokesman Sean Spicer said Iran needed to understand "we are not going to sit by and not act on their actions."
A White House senior administration official said of Flynn's statement: "There are a large number of options available to the administration. We are going to take appropriate action and I will not provide any further information today relative to that question," The Hill reported.
"The important thing here is we are communicating that Iranian behavior needs to be rethought by Tehran."
However, there has been no clarity over what action the administration will take over such actions, with the official not commenting on whether military action is under consideration, instead stating the White House was in a "deliberative process".