Who is Ibtihaj Muhammad? The fencer who inspired Mattel's hijab-wearing Barbie
The 31-year-old Muhammad is the first American to compete at the Olympics while wearing a hijab.
Ibtihaj Muhammad, who made history at Rio 2016 by becoming the first American to compete in the Olympics while wearing a hijab, now has a Barbie modeled after her – the first Barbie to wear the headdress.
"We are so excited to honour @IbtihajMuhammad with a one-of-a-kind Barbie doll! Ibtihaj continues to inspire women and girls everywhere to break boundaries," Mattel wrote on its social media accounts. She won bronze at Rio in 2016.
The 31-year-old Muhammad unveiled the doll on Monday (13 November) and wrote on Twitter, saying: "Thank you for announcing me as the newest member of the @Barbie #Shero family! I'm proud to know that little girls everywhere can now play with a Barbie who chooses to wear hijab! This is a childhood dream come true."
According to reports, the hijab-wearing doll is part of the Barbie "Sheroes" line that honours real-life women who break boundaries. The toy creator has earlier made dolls taking inspiration from gymnast Gabby Douglas and Selma director Ava DuVernay.
The doll is said to be available online from 2018, The Telegraph reported.
Who is Ibtihaj Muhammad?
Born in December 1985 to African-American parents, Muhammad grew up in New Jersey. Her parents are also said to be born in the US, who later converted to Islam.
She joined Columbia High School and took fencing at the age of 13 under Coach Frank Mustilli, who now heads and owns the New Jersey Fencing Alliance. According to reports, her parents always wanted their daughter to choose a sport in which she could be fully covered and wear a hijab in accordance with their Islamic beliefs.
Muhammad then joined Duke University, where she received a scholarship as she was a 3-time All-American and the 2005 Junior Olympic Champion. In 2007, she graduated from the institution with International Relations and African American Studies double major.
Since 2010, she is a member of the United States National Fencing Team and ranks number two in the US and number 8 in the world. Not only this, she is a 5-time Senior World medallist, including 2014 World Champion in the team event.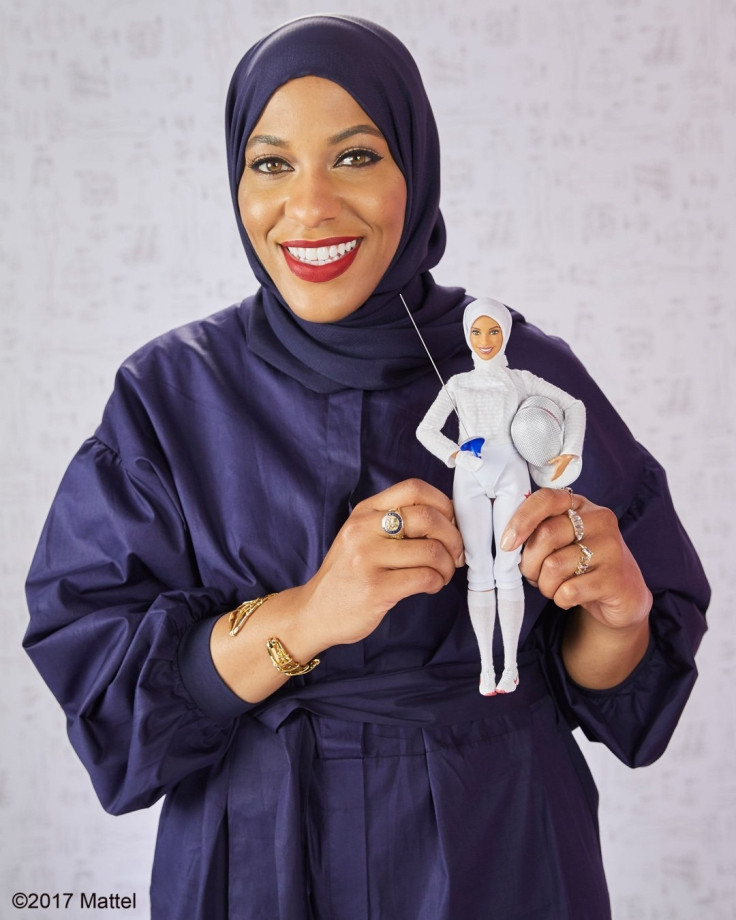 Muhammed also carries a number of other honours; she's the first American to compete at the Olympics while wearing a hijab; she's the first female Muslim to win a medal at the Olympics, having won bronze at Rio in 2016.
And now she is the muse behind the creation of the first hijab-wearing Barbie.
Other than sports, Mohammad is also known for her entrepreneurial skills and proudly owns the modest-fashion label Louella to broaden the offerings available to Muslim women.
She is also not someone who is afraid to speak her mind. When President Donald Trump called for a temporary ban on Muslims entering the US in 2016, Muhammad told TIME: "When you incite hateful speech and rhetoric like that, the people who say it never think about the repercussions and how that affects Muslims. Specifically Muslim women who wear their religion every single day. So then you start to think, Am I going to be safe?"
She had also called Trump "ignorant" for his proposed ban on Muslims entering the country and said he "represents everything we aren't".