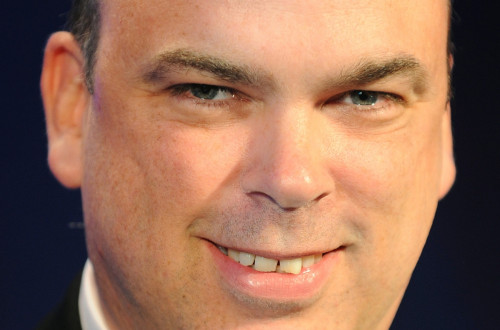 Name: Dr Mike Lynch
DoB: 16/06/1965
Nationality: Irish by birth, British by passport.
What did he do? Founded the technology firm Autonomy in 1996 and became Britain's first software billionaire before selling the business to Hewlett-Packard (HP) for over £7bn.
He's been called "Britain's Bill Gates". Except he doesn't look anything like Gates, which is probably a good thing. He also has a PhD from Cambridge where he studied information sciences, meaning he can officially be referred to as a boffin.
Good for him... Yes, good for him but bad for HP. You know when you get a Christmas present and it's packaged up in a big box and you get really excited, but then you open it and there's just loads of tissue paper filling the empty space and it turns out your nan just over-wrapped a pair of socks? Well that's sort of what happened to HP (so they say).
Go on... After buying Autonomy, HP wrote down its value by billions – £5.5bn, in fact. It accuses Autonomy of cooking the books and artificially bloating profits by a factor of more than five in its 2010 annual report.
What does Lynch say? He denies all accusations of book-cooking and says the accounts were fully signed off by auditors.
Lynch said HP has misunderstood international accounting standards and that the profit difference is because the US firm shifted money offshore – known as "transfer pricing" – to bring down its UK tax bill.
...and HP? They accuse Autonomy of over-valuing contracts and included money from sales that they had not actually received.
HP's shareholders must annoyed. No they've taken it lightly.
Really? Of course not! Some of them have launched a $1bn legal action against HP and say the company was trying at the last minute to pull out of the Autonomy deal, an accusation it denies.
So what's Lynch up to now? He, together with some former Autonomy bosses, have started technology investment firm Invoke Capital, which has a $1bn fund to play with.
Its first investment was in Darktrace, which calls itself "the world's first Behavioural Cyber Defence platform" and sounds like a sci-fi euphemism for toilet bowl skidmarks.