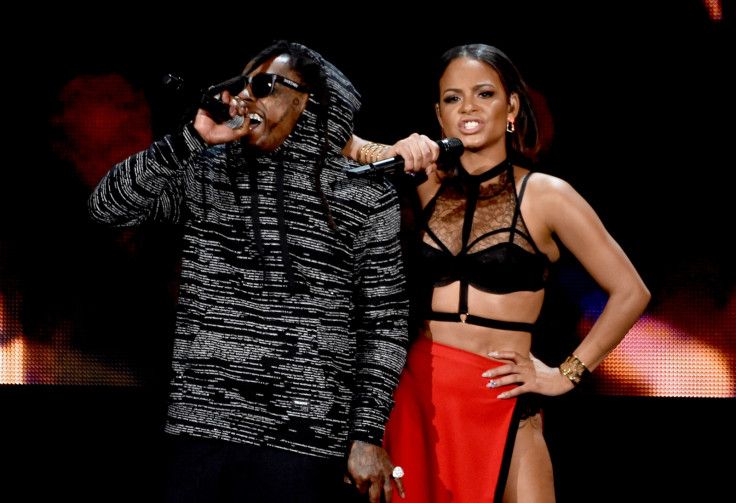 Days after confirming the worst-kept secret in hip hop, singer Christina Milian has celebrated her romance with rapper Lil Wayne with a new tattoo.
The Dip It Low shared a pic on Snapchat of her new ink, which is a tribute to her beau of 10 months, along with the caption: "For your eyes only...Shhh #TNT"
It reads: "Love hard...TnT.". TNT is an acronym for Tina and Tunechi, the couple's nicknames.
Earlier in May, Milian reportedly gushed about the Young Money boss in an interview with ET Online, admitting they were "in love".
The r'n'b singer also told the publication the Lollipop hitmaker will indeed feature on her upcoming EP: "He's very special to me, yeah."
Despite finally coming clean, the mother-of-one remained coy when discussing whether marriage was in their future.
"You never know, I mean, love does inspire beautiful things like that," the 33-year-old said.
"I don't put too much pressure on one thing but I'm just living freely with him and we're both very happy. I feel like if you don't put too much expectations and too much high hopes into things then everything will fall into place."
Wayne, born Dwayne Michael Carter, was first romantically linked to Milian when the duo attended the 2014 BET Awards together less than two weeks after she called off her 14-month engagement to Jas Prince.
Although the couple have no problems mixing business with pleasure, the fact that their families are already intertwined has caused some friction.
Milian was married to singer/producer The-Dream in 2009 and they had a daughter, before divorcing shortly after. Lil Wayne was previously engaged to singer Nivea back in 2002, and they had a son together before separating. Nivea then married music producer The-Dream in 2004 and they had three children together, before also separating in 2007.
"I think that's what everybody was thinking when the news broke," The-Dream previously told VLAD TV. "Everybody was thinking of that, but supposedly Christina, she wasn't thinking of that at all. I have no idea how she could not be thinking of that."