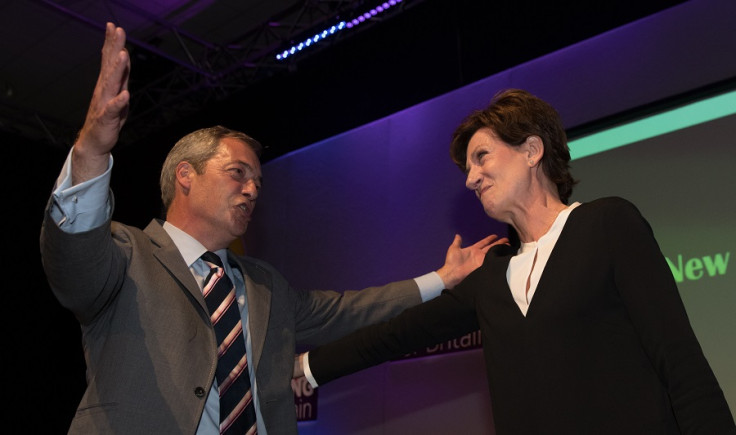 Nigel Farage just can't resist the urge to lead Ukip. The MEP is back at the helm after Diane James quit the post just 18 days after she was elected his successor.
In a statement, Ukip chairman Paul Oakden said: "It is with regret that I have tonight received confirmation that Diane James has chosen to resign as party leader, citing personal and other reasons." Reports claim James, who is also an MEP, was concerned at the state of party funding as well as a lack of support from its members.
Farage stepped down as leader in July after helping steer the country to vote to leave the European Union at the referendum. Speaking back then he said: "What I'm saying today is I want my life back, and it begins right now."
But any plans he had for his retirement are now on hold until Ukip finds a new leader. IBTimes UK looks at the main candidates.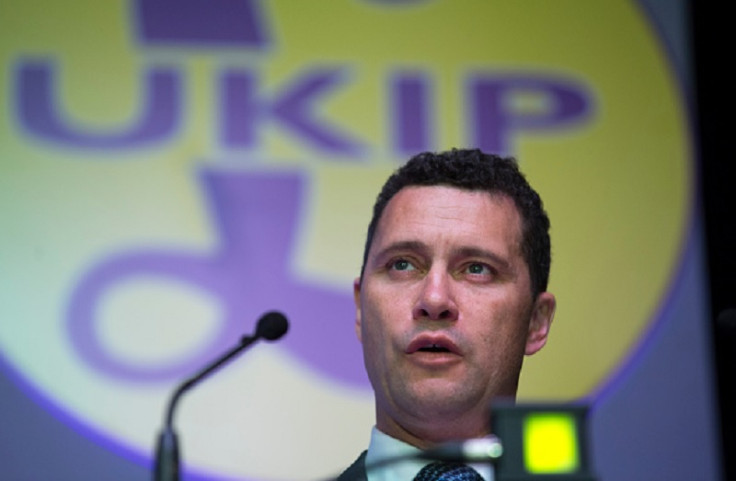 Steven Wolfe 1/2 (William Hill)
The bookies favourite, Woolfe somehow managed to miss the deadline for Ukip's leadership race. From Manchester, he has been an MEP since he was elected in 2014 and has said immigration policy should be based on merit. Made an assured appearance on Question Time in September when the show was filmed in Boston, a Brexit heartland. Confirmed he would stand to replace James.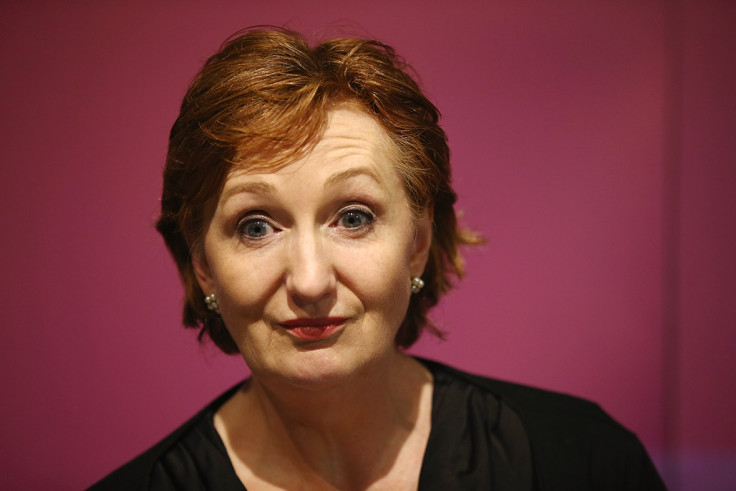 Suzanne Evans 5/1
A former Ukip head of policy and deputy chairman, Evans has only recently returned to the fray after she was suspended for six months over alleged disloyalty to the party and Farage. Widely viewed as Farage's eventual successor, Evans has since been allowed to re-enter the party and is considering throwing her hat into the ring.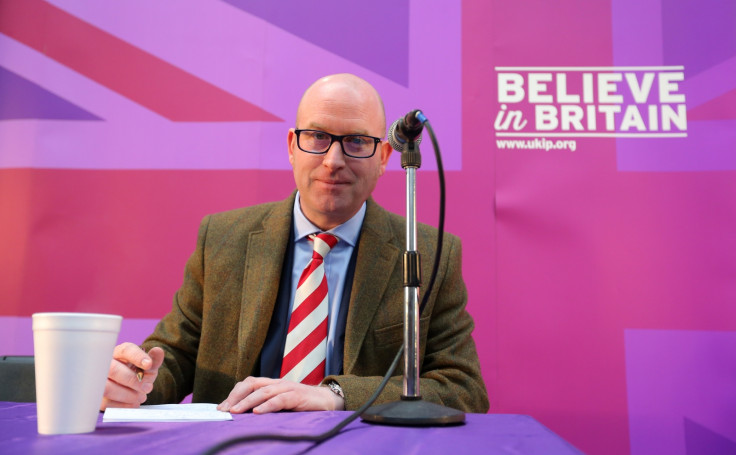 Paul Nuttall 5/1
Another one who was tipped to be Farage's successor in waiting, north-west England MEP Nuttall was deputy leader before the referendum but stepped down at the party conference. He ruled himself out of the race James prevailed in but has support across the party and could favour a tilt at the top job.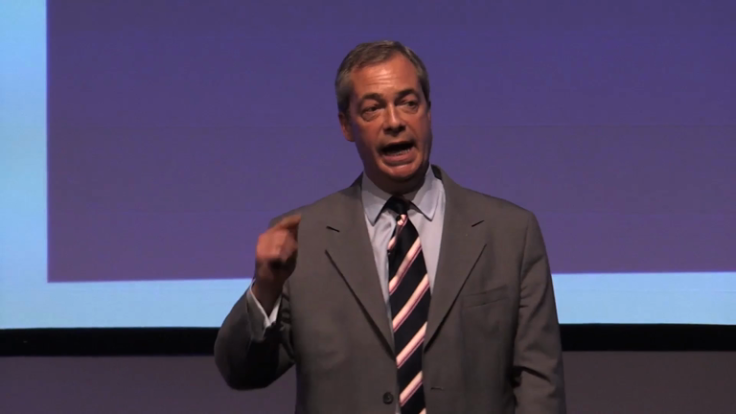 Nigel Farage 8/1
For years the face, voice and toast of the party, Farage is back at the helm albeit as an interim leader. Not even $20m could persuade him to take on the role permanently, he said, but Farage doesn't play golf and retirement might sit well with the man who since the referendum has appeared as a Donald Trump megaphone in the United States.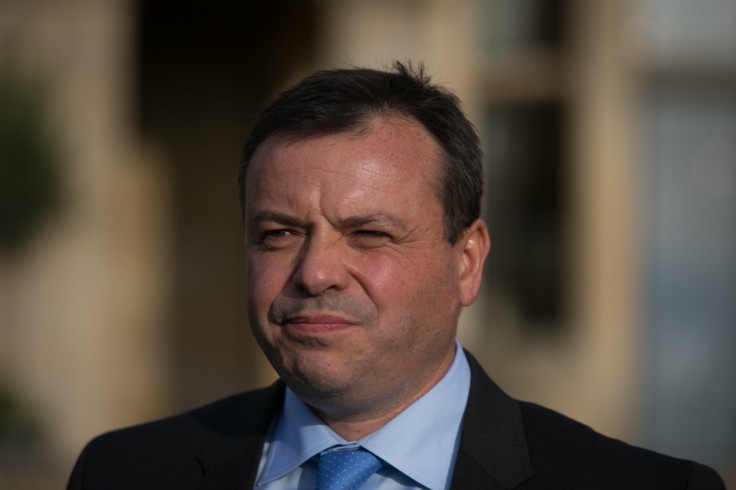 Arron Banks 10/1
Political donor Arron Banks was previously lavished the Conservative party with his money but switched allegiances in 2014 with a whopping £1m pledge to Ukip. Party rules meant the millionaire was not allowed to run in last month's leadership contest and he has hinted at forming a new right-wing party to deliver Brexit.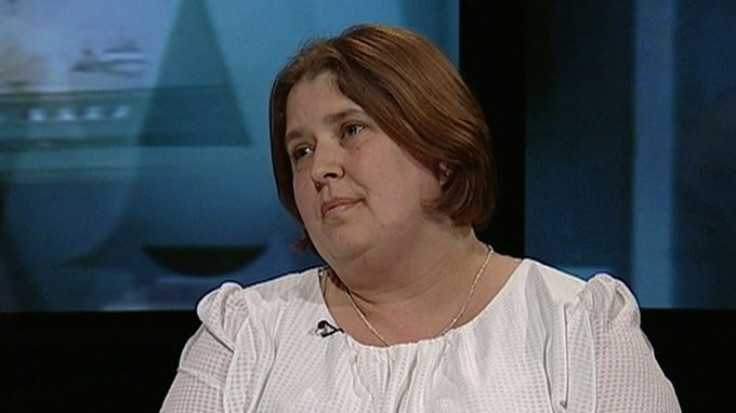 Lisa Duffy 14/1
Councillor Lisa Duffy finished second behind James with 25% of votes compared to her 46%. She stuck the knife into James this week telling BBC Radio 4 Today programme she was not "overly surprised" she quit and claimed she did not have the passion for the job.
Douglas Carswell (16/1) is an outsider for the role , probably because he has not been a Ukip member for at least five years and is therefore barred from standing, while Neil Hamilton (20/1) would have the backing of deep-pocketed party member Stuart Wheeler, he might have his hand full as Ukip leader in the Welsh Assembly.