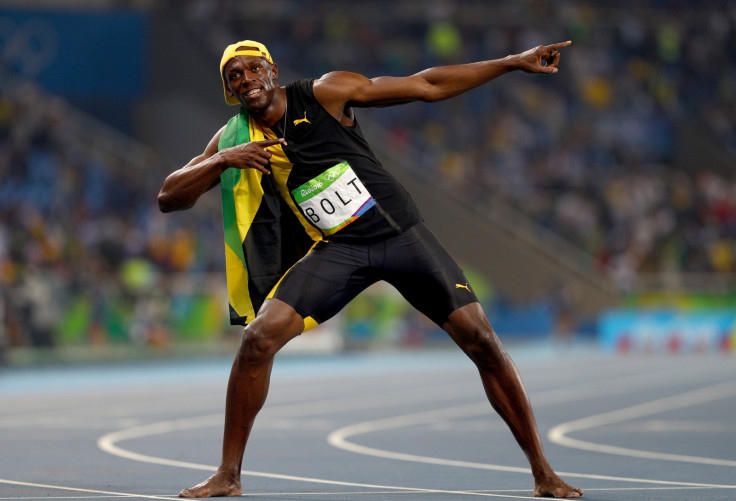 The controversies surrounding Usain Bolt personal life are not ending soon. According to latest reports, the Jamaican sprinter allegedly two-timed his "First lady" Kasi Bennett with American model Nailah Dillard. Bolt's secret ex-lover has herself opened up about their rumoured romance and told The Sun that the 2016 Rio Olympics champion even demanded for a "threesome".
Dillard revealed that she first met with the "triple triple" gold-medal winner at an athletics gala in late 2013, before the duo went on to have a casual relationship for the next few years.
"I guess he thinks that's what he deserves right now because he's the fastest man in the world," Bolt's former flame said addressing the Olympian's wild outings in the recent past. She even had a message for the sprinter, "You are sleeping with all these random women. I hope you're protecting yourself."
As per reports, Dillard was shocked to learn about the Olympic champion's "wild and crazy" antics ever since his return from Rio.
Shedding light on their first meeting, the model added, "We made eye contact and there was an instant attraction. He got me up against the wall, trying to woo me. I can't say I was impressed. He may be a world class athlete, but at the end of the day he's a normal man. I thought, 'Oh my God, this is kind of cool', but I asked him: 'Where is your girlfriend?'"
Dillard, who is reported to be the granddaughter of gold-medal winning sprinter Harrison, also revealed that Bolt later asked her to join him and his date for a threesome. "I thought it was an odd and cheeky thing to ask," she said.
Despite the revealing shocking details, the model seemed to have a good word for the Jamaican superstar. "He's super funny, got a great personality, always playing around dancing. He's a nice guy, always checking on you, making sure you are good," she told the newspaper.